Join Us On Nov 14th!
VBFS Pod-Friendly Fall Fun Run
When: Saturday, November 14th
Where: Friends School
Who: All Ages!
Why: To Raise $25,000 for Experiential Learning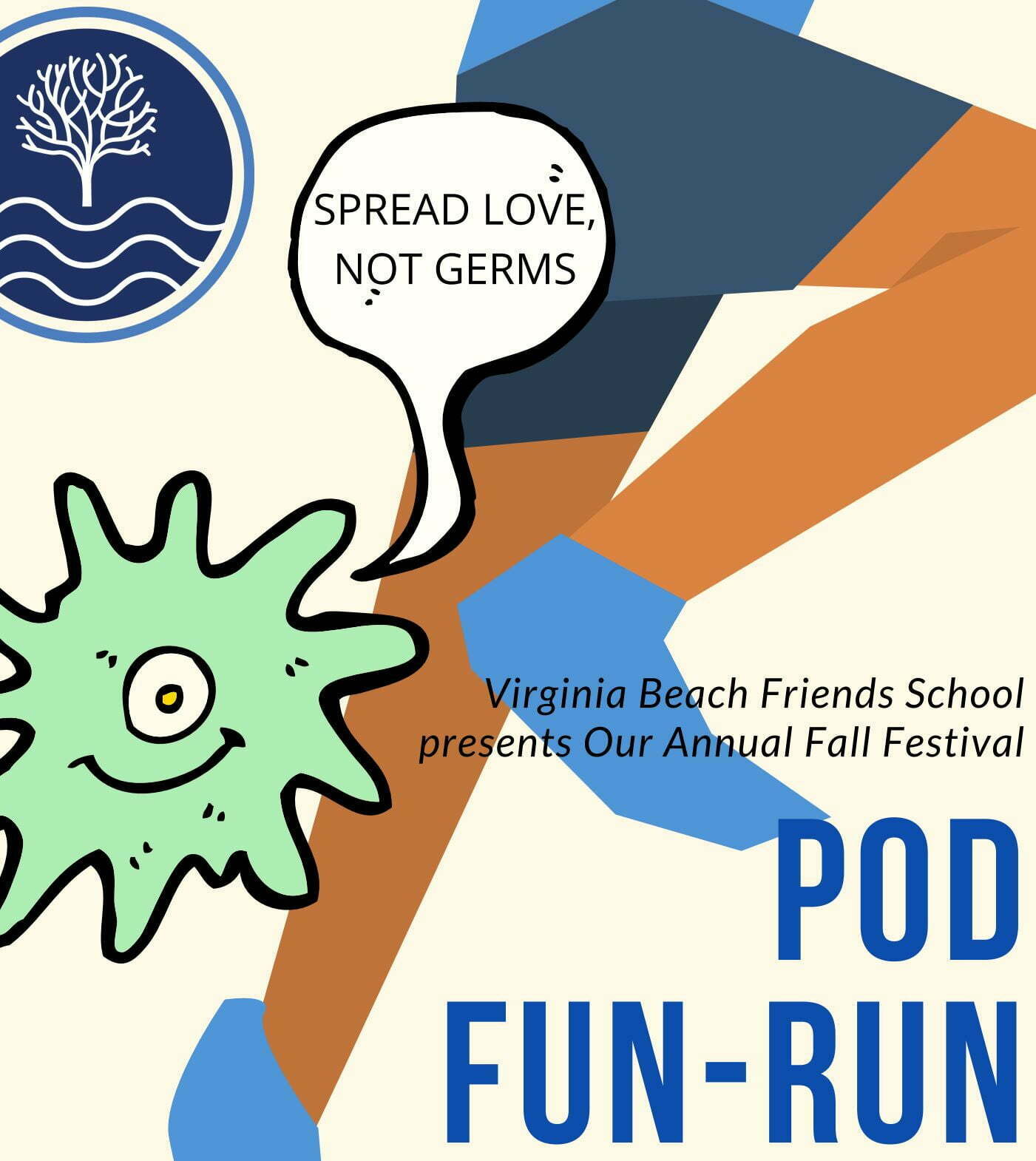 What is the Pod Fall Fun Run?
It's a Walk/Run! Think getting outside to do a few laps, have fun with our community, and raise money for Friends!
It's Pod-Friendly! All will run (walk, jog, shimmy, crawl) with their Friends COVID-friendly divisional 'pods."
All the races and events of the day have been moved to the Friends School campus at staggered times to keep with Covid safety policies and to also increase participation.
The schedule:
The Cottage: 8am-9am
Early School: 9:30am-10:30am
Kindergarten: 11am-12pm
Lower: 12:30pm-1:30pm
Middle: 1:00pm
The Pod-Fun Run is raising $25,000 for On-Campus Experiential Learning! If we meet our fundraising goal, each division will receive a special experience on campus!😊
REGISTER THE WHOLE FAMILY & FUNDRAISE!
Your job is to: