Join Us On Nov 14th!
VBFS Pod-Friendly Fall Fun Run
When: Saturday, November 14th
Where: Friends School & Mount Trashmore Park
Who: All Ages!
Why: To Raise $25,000 for Experiential Learning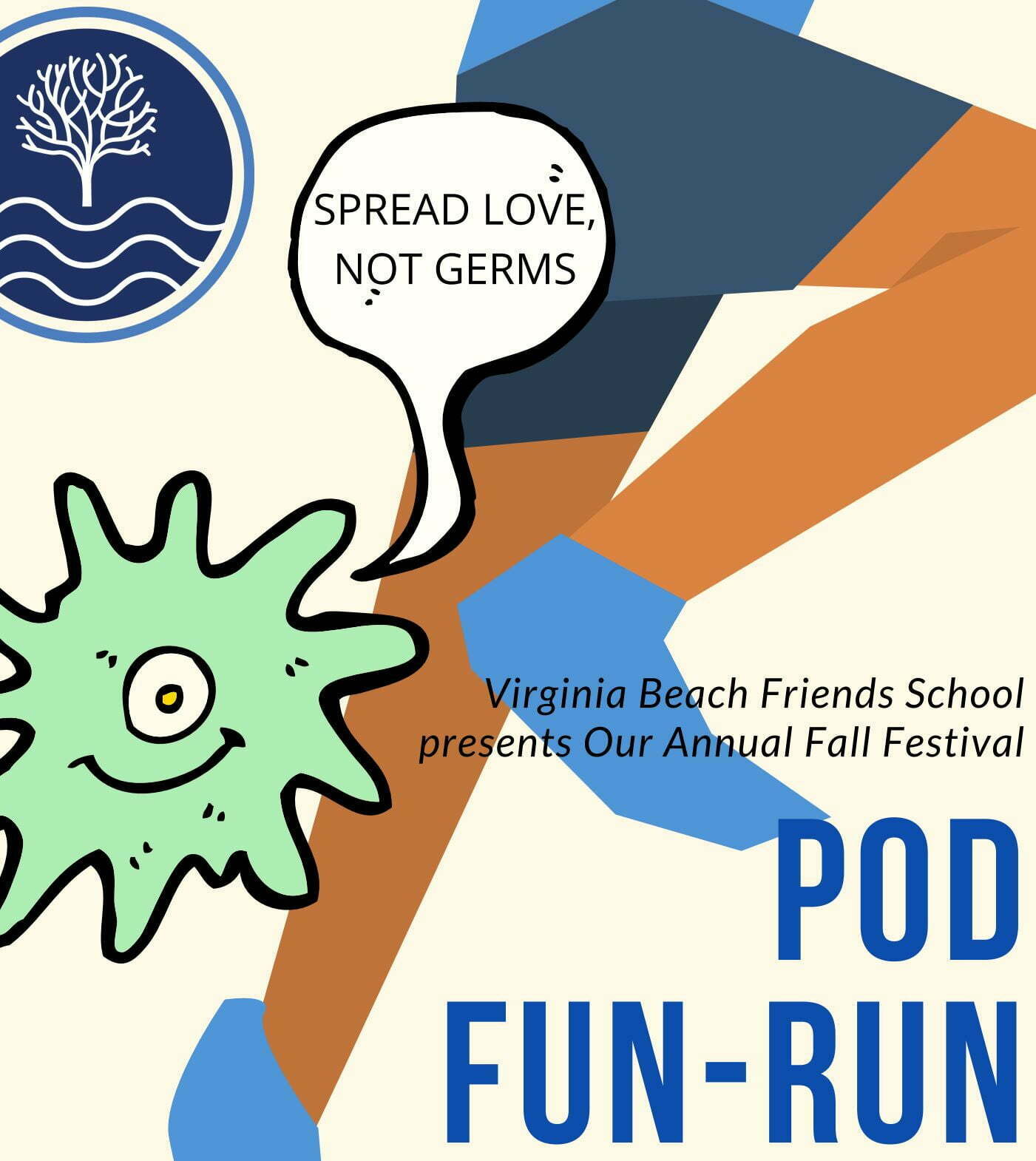 What is the Pod Fall Fun Run?
It's a Walk/Run! Think getting outside to do a few laps, have fun with our community, and raise money for Friends!
It's Pod-Friendly! All will run (walk, jog, shimmy, crawl) with their Friends COVID-friendly divisional 'pods."
Pod walk/run times are as follows:
Pod #1
Cottage 8:00 to 9:00am (Location: Friends School)
Early Childhood 9:30 to 10:30am (Location: Friends School)
Kindergarten 11:00 to 12:00pm (Location: Friends School)
Pod #2
Elementary Grades 1st - 4th 9:00 - 10:00 am (Location: Mt. Trashmore)
Pod #3
Middle School and Grade 12 10:30am to 11:30 am (Location: Mt. Trashmore)
The Pod-Fun Run is raising $25,000 for On-Campus Experiential Learning! If we meet our fundraising goal, each division will receive a special experience on campus!😊
REGISTER THE WHOLE FAMILY & FUNDRAISE!
Your job is to: