Early School - Toddler, Pre-K, Early K & Kindergarten
We grow happy children! The life of every Early School student is a very busy one. It's a time of exploration and discovery. Our Early School program is designed to expand the knowledge and curiosity of our students and to lay the foundation for a lifetime love of learning.
Early School consists of three different classes:
The Cottage for 2.5 - 3.10-year old students
Early Childhood for students turning 3.10 by November 30, 2022)
Early K for students turning 5 between October 1, 2022-January 31, 2023
Kindergarten for students turning 5 by September 30, 2022
As a Friends School, Early School is a whole child approach to each child's intellectual, physical, social, emotional, and spiritual growth. The Early School program allows students to actively explore their environment. Classroom materials and experiences are designed to help children acquire visual and auditory skills, develop independence and self-discipline, and increase physical dexterity.
The VBFS Early School encourages students to learn how to cooperate in a group, take responsibility for themselves, and try new activities. Early school students learn through art projects, singing, dramatic play, yoga, STEAM, cooking, outdoor activities, and so much more. We also develop early literacy skills through the letter of the week, reading with them and exploring books on their own, journaling with a focus on phonetic awareness. Math skills are shaped through hands on manipulations that focus on identifying patterns, developing number sense, counting, and problem solving. In Pre-K students will begin learning these concepts through the Creative Curriculum Program, and in Early K and Kindergarten they will begin with the Super Kids Reading and the Singapore Math Programs.

I am so grateful for Friends School! This is our second year, we started last year in their Cottage class for 3 year olds and Kindergarten. My children spent all summer asking when school started again. The warmth and caring of the teachers and staff is really remarkable and the campus itself offers my kids the ability to eat lunch outside, run off their energies and be in a community that is safe and nurturing. And I am so excited about the new leadership of the school! I have already seen so many wonderful changes-Friends is now becoming a huge part of our whole family's life, not just the kiddos school.
- Kimberly Vap
The Friends School has been an amazing part of our lives and our daughter is starting her second year there. We absolutely love how she has grown and learned from her experience there. Every day is an adventure for her and she comes home with stories to tell and praise for her classmates as well. Every student is a member of the school family and they all have a wonderful time learning together.
- Dallas Thurston
My children have been at Friends school for the past 5 years. I love the small, family environment and the opportunity for my children to grow academically. They have never been held back to grade level expectations when their ability is greater and they are encouraged to grow as learners. During the school wide picnics I can't drag them away from their school. It really is a second home for them. My children are currently in middle and upper school and they have told me they couldn't imagine being in any other school. Administration and staff are easily accessible and communication is frequent and ongoing. It takes a village and Friends School is my village.
- Lesa Leiden
We are accredited by the Virginia Association of Independent Schools and an active member of the National Association of Independent Schools and Friends Council on Education.

Why Choose Virginia Beach Friends School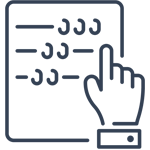 Experiential Learning
Founded in 1955, Friends continues a 350-year tradition of educational principles committed to an inquiry-based curriculum and experiential (hands-on) learning. We have progressed from a simple gathering of children to the thriving community that it is today. Our educators purposefully engage with students in direct experience and focused reflection in order to increase knowledge, develop skills, clarify values, and develop their capacity to contribute to their community.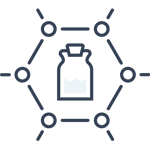 Friends Diversity
VBFS embodies the historical Quaker belief that each individual has a distinct inner light. VBFS is a community that values diversity and inclusivity, as our student body represents a wide variety of religious faiths, backgrounds, cultures, and interests. In keeping with the Quaker philosophy of honoring each individual, students representing different ethnic, cultural, religious and socioeconomic backgrounds are challenged daily to respect and learn from one another.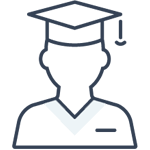 Intimate Learning Environment
A Virginia Beach Friends School education is undoubtedly powerful, as each student directly benefits from small class sizes with individualized attention and support. At Friends, no classroom has more than 15 students, with an average student to teacher ratio of 6:1. In our classrooms, teachers are able to truly know each student and instruct to their needs, helping them thrive and grow as lifelong learners. Regardless of their interests, our approachable size enables students to have meaningful experiences as they pursue passions in and out of the classroom.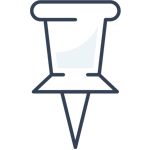 Convenient School Location
Located just miles from the Chesapeake Bay yet situated in the heart of the bustling Hampton Roads metropolitan area, our school's unique location our students to learn by doing. Whether harvesting oysters in local riverbeds for environmental science or performing a Fine Arts production at MOCA- VBFS students see their learning come to life. Plus, our balanced student to teacher ratio allows instructors to deliver an unprecedented level of attention to each individual learner, ensuring student success no matter the age or academic level.
Virginia Beach Friends School aims to educate the whole child, developing strong academic intellect and personal character, through recognition of each child's individual light and living the Quaker testimonies of Simplicity, Peace, Integrity, Community, Equality, and Stewardship.
Academics And A Whole Lot More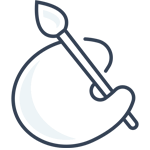 Art & Music
The Art Studio at Friends was designed to become a creative workspace for every incoming student. The Music and Performing Arts Department is committed to providing students with diverse opportunities to gain a broad music education and to express themselves through the arts.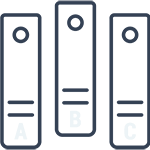 Library & Media
We like to think that the VBFS Library is a haven for our entire community. With a collection of over 20,000 books paired with digital and electronic resources - our students and their families are encouraged to freely use our facilities to become more informed and ethical users of information.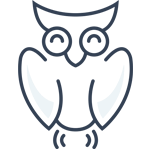 Learning Center
Every student's educational journey is different. Our goal, above all else, is to ensure academic and social success in and out of the classroom. The Learning Center at Friends provides students with educational support, instruction, and organizational assistance that helps students reach their potential.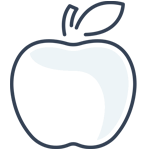 Guidance & Counseling
All students receive the support and mentoring needed to grow into their very best selves. Our Counseling Center is a place that assists students in becoming more aware of the importance of effective and positive socialization skills. The goal of our school counseling is to ensure students excel academically and develop the life skills needed for a successful future.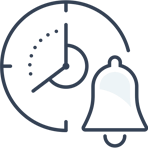 Extended Day Programs
AWe offer a morning and afternoon Extended Day Program designed to stimulate, engage and enrich our students well-beyond the traditional school day. Our staff supervises all age-appropriate activities both before and after our regularly scheduled days. Our Extended Day Programs are open to all Friends School students ages 3 through the 6th grade.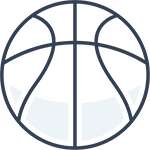 Athletics
Our physical education program is designed to focus and expand upon fundamental skill development, helping students succeed in both traditional and non-traditional athletics. We also teach our students how to develop a lifelong passion for health and wellness. With 22 sports programs and other recreational physical activities, athletics play a vital role in developing our students.
Tuition & Tuition Assistance
At Friends, we've created a rich, engaging curriculum designed to challenge and develop students at every level. Our hope is that each year, parents that invest in a Virginia Beach Friends School education feel as though this is the best investment they've ever made. We offers partial tuition assistance based on need and other significant considerations. Additionally we offer 5% Military Discount to all military families and a 10% sibling discount.