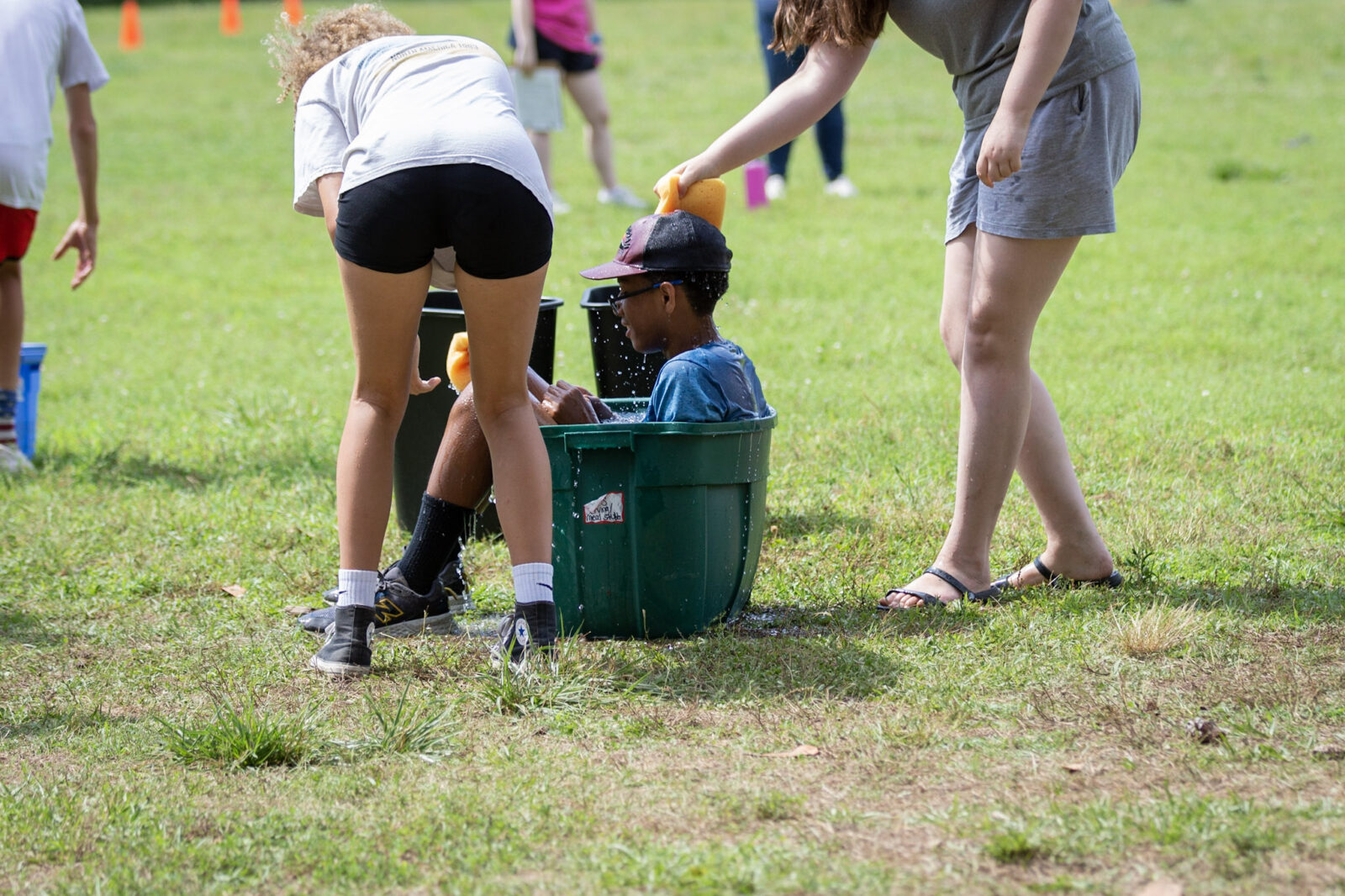 Virginia Beach Friends School is a non-profit 501(c)(3) with a Board of Trustees. The Board of Trustees speaks as one voice with unity.
The roles and responsibilities of members of the Board of Trustees are:
To hire and supervise the Head of School.
To actively support and promote the school's mission, vision, strategic goals and policies.
To be informed about current operations and issues by being well prepared for and attending regular meetings.
To set Board of Trustees and Head of School policies based on long-range strategic planning.
To keep all board deliberations confidential.
To guard against conflicts of interest, whether personal or business related.
To bring to the Head of School, or to the Board of Trustees Clerk, an issue of importance to the school, and must refrain from responding to the situation individually.
To contribute to the development program of the school, including strategic planning for development, financial support, and active involvement in annual and capital giving.
To be accountable to the school for sound financial management.  Each trustee has this responsibility, not just the treasurer and finance committee.
To promote a strong bond between the School and the Virginia Beach Friends Meeting.
The roles and responsibilities of members of our Board of Trustees do not include:
Becoming involved directly in specific management, personnel, or curricular issues.
The specific needs of a particular child or constituency.
Board of Trustees Members
---
Jean Crawford
Jean was the Clerk of Virginia Beach Friends Meeting for three years. She has been a long term member of the Meeting and serves on several committees. She is presently the convener of the Worship and Community committee. She found her way to the Quakers in the 1970's. She moved to Virginia Beach after graduating from Stratford College and has lived in the Tidewater area permanently since 1979. Presently, she lives in Chesapeake with her daughter, Bree.
Jean is a psychotherapist and an educator having been in private practice for over 30 years and has taught at Old Dominion University in the Counseling Ed. Dept. She holds a doctorate in education from Northern Colorado University. Her interests have given her opportunities to be a child advocate, a Fellow of Guided Imagery and Music, and an international workshop leader.
Her work with children has been some of the most satisfying work of her career. Jean is the current Clerk of the Board of Trustees.
Kelly Disharoon
Kelly Disharoon is a Virginia Beach native and has a rising 2nd grader at Friends School. After graduating from Longwood University she enjoyed a career in athletic development at Old Dominion University for 8 years. She now owns and operates an embroidery business, Short & Sweet Monograms. Kelly currently sits on the board of directors at the Princess Anne Country Club and is also an active member of the Junior Virginia Beach Garden Club. Kelly resides in Bay Colony with her husband Mike Disharoon and two young sons Press 7 and Stallings 4.
Chris Dotolo
Chris is a Norfolk native and attended Norfolk Academy for 12 years. After playing baseball at Virginia Wesleyan, Chris played professional baseball for 5 seasons in the San Francisco Giants organization. After his playing career, he coached Division 1 college baseball for 15 years as an assistant coach at Dartmouth College, St. John's University (NY), and as the head coach at Hofstra University (NY). He then worked in the Development Office at Norfolk Academy for 5 years before moving into a career as a Financial Advisor with Edward Jones in Virginia Beach.
Chris has a Master's Degree in Sports Administration from George Mason University and a Master's Degree in Financial Planning and Law from Regent University (2021). He has extensive fundraising experience and is the Chair of the Business and Finance Committee as well as an advisor on the Development Committee for the Friends School. He has 3 daughters; Gina, Savanna, and Maria and resides in Virginia Beach.
Kevin Emerson
Kevin is a native of Virginia Beach and graduated from Norfolk Academy.  Kevin attended Washington & Lee University and holds a Bachelor's degree in Accounting and Business Administration.  He started his career with Price Waterhouse in Norfolk in 1994 and is a Certified Public Accountant.
In 2005, Kevin joined McKesson Corporation, a diversified healthcare services company, and over the last 17 years has held various senior finance and accounting roles, including Controllership roles, leading M&A and Integration activities, serving as a Business Unit CFO, and now serves as Senior Vice President, Finance Operations where he oversees key enterprise initiatives.  These roles have taken him from San Francisco, CA to Richmond, VA, Atlanta, GA, and Dallas, TX, before landing him back in Virginia Beach.
Kevin and his family live at the oceanfront and enjoy being active and spending time at the beach.  He has a 5th grader and 2nd grader at Norfolk Academy and his wife Meredith, who also grew up in Virginia Beach, is a Real Estate Agent with Atkinson Realty.
Hank Ghittino
Hank Ghittino is a long time member of Virginia Beach Friends Meeting where he has served on various committees, as treasurer, and is presently an Overseer and Trustee of the Meeting and a member of the Joint Property Task Force. Hank also served as a Meeting member during the School's Long Range Planning process. Although raised in Queens, NY, Hank has called Tidewater, particularly Virginia Beach, home since 1970. He graduated from Tidewater Community College, James Madison University, and took graduate course work at Old Dominion University. His two step-children attended Friends School for a time in the early 1980's
Hank is a professional geologist, retired from a thirty-six year career as a hydrogeologist. During his career he worked in the environmental sections of local, regional, and international consulting firms. He spent his last seventeen working years with the Virginia Department of Environmental Quality in the groundwater resources management program, which is a permitting program that regulates groundwater based public and private water supply systems, individual industries, and agricultural and golf course irrigation.
Hank currently serves as Assistant Clerk of the Board of Trustees.
---
Patrick Goold
Patrick is the Recording Clerk of the Board of Trustees. He is a member of Virginia Beach Friends Meeting and a veteran school committee member. Patrick lives in Portsmouth, keeps a boat in Hampton, and works at Virginia Wesleyan University, where he is a member of the philosophy department.
---
Inde Hawkins
Inde is the Manager of Network Operations Engineering for Cox Communications and has responsibility for overseeing 47 critical facilities and the network within across Virginia, Florida, and Georgia. Core responsibilities are network and power design. Inde has been a successful and innovative leader in her industry, and she is 1 of 10 women in her field out of an organization of 300+. 
Inde's leadership motto is "get out of the way so they can shine." She leads her teams with transparency and motivational encouragement by guiding with stories, not directives. She is titled the "roadblock remover" by her team because she steps in fast and hard when the waters get too rough for her team to navigate their role with ease. 
Over the last 3 years, Inde has been highly engaged in supporting Diversity, Inclusion and Equity efforts. She has built partnerships throughout her organization, company, and community to make certain all voices are heard and that we truly experience one another and the beauty that makes us who we are. She believes bringing diverse backgrounds and perspectives to all aspects of business and life is how we can truly overcome any obstacle set before us. 
Inde is the proud military spouse of Bobby and mother of two amazing children, Elin (9) and Emmerick (3). Inde and Bobby relocated to Virginia Beach from Franklin, Pennsylvania in 2010 with Bobby's military career. Inde left a 10-year career to follow her heart and her husbands' dreams and none of it could have worked out better. In their spare time, they like to be outdoors, exploring, playing sports and simply being together as a family.
Chalit Fernando
Born in Colombo, Sri Lanka, Chalit moved to Bethesda, Maryland at the age of 8 with his parents and sister. He attended Case Western Reserve University in Cleveland, Ohio before transferring to Simon Fraser University in Burnaby, British Columbia, Canada. After graduating with a degree in International Business and Political Science, he worked for a non-profit legal society as the IT and Finance Manager before completing an M.B.A. at The College of William and Mary.
Chalit lives in Virginia Beach with his wife Victoria and daughter Julianna who is currently attending Lower School at Virginia Beach Friends School. He works as the Program Manager of Strategic Planning at Bon Secours Health System.
Chalit currently serves as the Convener of the Advancement Committee.
---
George Polizos
George is a native of Norfolk and credits the five years he attended Friends in the 1960's as fundamental to his academic, character and spiritual growth. He has two children – Gus attends Radford University and Grace is a sophomore at Lafayette High School in Williamsburg.
George is a graduate of Washington & Lee University and the Mason School of Business at William & Mary. He brings to Friends an extensive professional background in marketing and communications as well as a 20-year career in life insurance and long-term care planning for families and business owners.
He enjoys sharing his son's passions – fishing and Baltimore Ravens football – and his daughter's passion – learning to drive now that she has her learner's permit.
George serves on the Advancement Committee and is dedicated to helping the school be a positive force in the community for the next generation.
---
Joanne Young
​Joanne is a native of Virginia Beach and a graduate of Randolph-Macon Woman's College with a BA in Politics and Economics.
Her journey with Friends School began as a parent in 2006. She served on the School Committee from 2010-2014 and rejoined in 2017. She has served on the following committees: Buildings & Grounds, Advancement and the Committee on Trustees. She has held the position of Assistant Clerk and Clerk of the Board of Trustees.
Joanne and her husband James have two children, Patrick and Allison. Patrick attended Friends School in 7th grade and graduated in 2014. Allison is a graduate of Norfolk Academy, class of 2016. The Young family currently hosts a Serbian exchange student, Miodrag Dronjak, who attended Friends School in 11th grade and graduated in 2016. All three children are in college and doing well.
Joanne works as an Interior Design Consultant, specializing in Resort Vacation Properties.
.