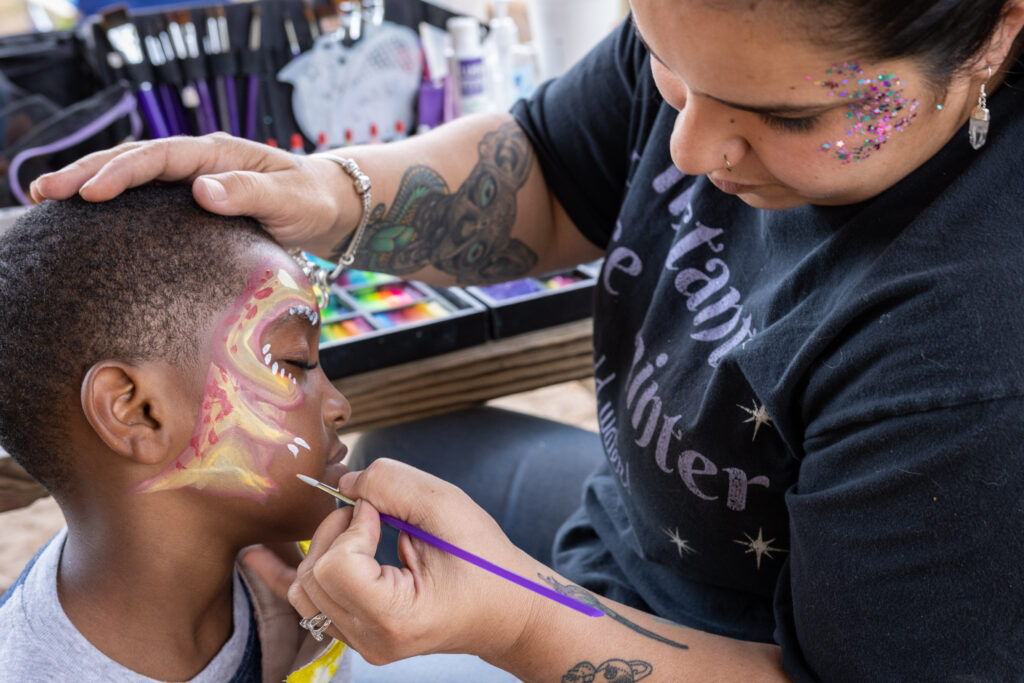 2023-2024 All- Inclusive Tuition Schedule
At Friends, we've created a rich, engaging curriculum designed to challenge and develop students at every level. Our hope is that each year parents that invest in a Virginia Beach Friends School education feel as though this is the best investment they've ever made.
Virginia Beach Friends School believes in integrity, which is one of the Quaker S.P.I.C.E.S that is taught in all of our academic programs, and in transparency. This is why tuition and fees are inclusive of every cost for an independent school education. Families will be responsible for the tuition and fee schedule, and will not be asked for any additional costs throughout the academic year, such as school supplies, field trips, Chromebook, textbooks, school activities, etc.
Below is the tuition for the 2023-2024 academic year.
Please contact Sarah Combs at [email protected] to request tuition information for the 2023-2024 academic year.
| | |
| --- | --- |
| Grades | Annual Tuition & Fees |
| Cottage (5 Half Days) | $7,400 Tuition / $100 Fee |
| Cottage (5 Full Days) | $10,500 Tuition/ $200 Fee |
| Pre-Kindergarten | $10,100 Tuition/ $300 Fee |
| Early Kindergarten | $10,500 Tuition / $300 Fee |
| Kindergarten | $10,900 Tuition/ $400 Fee |
| 1st grade | $12,900 Tuition / $500 Fee |
| 2nd Grade | $12,900 Tuition / $500 Fee |
| 3rd Grade | $12,900 Tuition / $500 Fee |
| 4th Grade | $12,900 Tuition / $500 Fee |
| Grades 5th through 8th | $17,100 Tuition / $600 Fee |
Discounts are available to the following:
5% discount for active duty military families
5% discount for multiple siblings at VBFS, per additional sibling
Please note: No discounts can exceed a 5% discount to tuition.
AFFORDING A VIRGINIA BEACH FRIENDS SCHOOL EDUCATION
Guided by our Mission Statement, Virginia Beach Friends School is committed to providing financial assistance to students whose families demonstrate a financial need through the financial aid process . As an expression of its mission, the School Committee targets a certain percentage of its operating budget annually for financial aid. For the 2023-2024 academic year the School Committee has approved 8.5% of its annual operating budget to financial aid. This aid is funded through a combination of sources, including restricted and annual giving, and general operating income.
The purpose of a financial aid award is to extend long-term access to the educational programs at VBFS to qualified students of diverse socioeconomic backgrounds who have the ability to succeed academically, but may not have the economic means to pay full tuition.
Prior to any financial aid decision, the need for financial aid for any student must be demonstrated to VBFS using FACTS, a third-party financial aid needs assessment service. FACTS provides a consistent and
objective means of evaluating and documenting each families' need for aid. All information is kept confidential and reviewed only by the Financial Aid Committee, which consists of the Head of School and the
Chief Financial Officer.
We recognize the need to balance funds across grade levels and make awards at a level that can be sustained from year to year. VBFS aims to sustain families receiving financial aid from year to year through the
renewal of aid awards and will give priority for renewal to families that have been awarded financial aid previously. Renewals of financial aid are required annually and documentation of need as described above is contingent upon the family being in good financial standing with us.
The Admissions Office understands the financial aid application process can be difficult and is happy to answer any and all questions by contacting Sarah Combs, Director of Admissions, at [email protected]. 
Virginia Beach Friends School is enrolled in the United States Coast Guard Child Care Subsidy Program. If your family is a member of the United States Coast Guard your child may be eligible to receive funding from this program.
Financial Aid – VBFS offers tuition assistance based on demonstrated need and other significant considerations determined by FACTS, the School's financial aid database. To be considered for need-based financial aid, all families must complete the application through the FACTS website.
STEPS TO COMPLETE THE ONLINE PARENT'S FINANCIAL SYSTEM (FACTS)
Visit the FACTS Family Portal at https://online.factsmgt.com/signin/3G91N.
Create your Family Portal account with your email address and a password.
Complete a PFS for Academic Year 2023-2024. You can log out of the portal at anytime and return later to finish it.
Once all PFS sections are complete with green checks, the "Submit & Pay" button activates. Follow the prompts to the payment screen. The $45 fee is nonrefundable. Once your PFS is submitted, it cannot be withdrawn from the FACTS system.
After you pay for and submit your PFS, you have access to the Family Portal's "My Documents" tab to upload required documents as part of your application process. Be sure to submit required document by their deadlines to complete your application.
We will communicate our financial aid decision to you directly. To make our decision, we use the information from the PFS as a starting point, and we also consider our school policies, practices, and available budget.
Please note: If your family is utilizing the military and sibling discount, your financial aid will be based on the tuition minus the discounts. Additionally, need-based financial aid is not available for cottage, pre-kindergarten and early kindergarten students. Financial aid is only available to families with children in kindergarten through eighth grade. 
The Tuition Refund Plan administered through Dewar's Insurance is optional for families paying tuition in one payment. If you choose to pay tuition in one payment and opt not to purchase the Tuition Refund Plan, no portion of the tuition will be refunded in the event of withdrawal or dismissal. Tuition insurance is required for families who choose to pay tuition on the monthly payment plan. The tuition insurance fee for the 2023-2024 academic year will be released in February, 2023.  Tuition insurance is not available for families who enroll after August 23, 2023.   Click here to learn more about the Tuition Refund Plan.