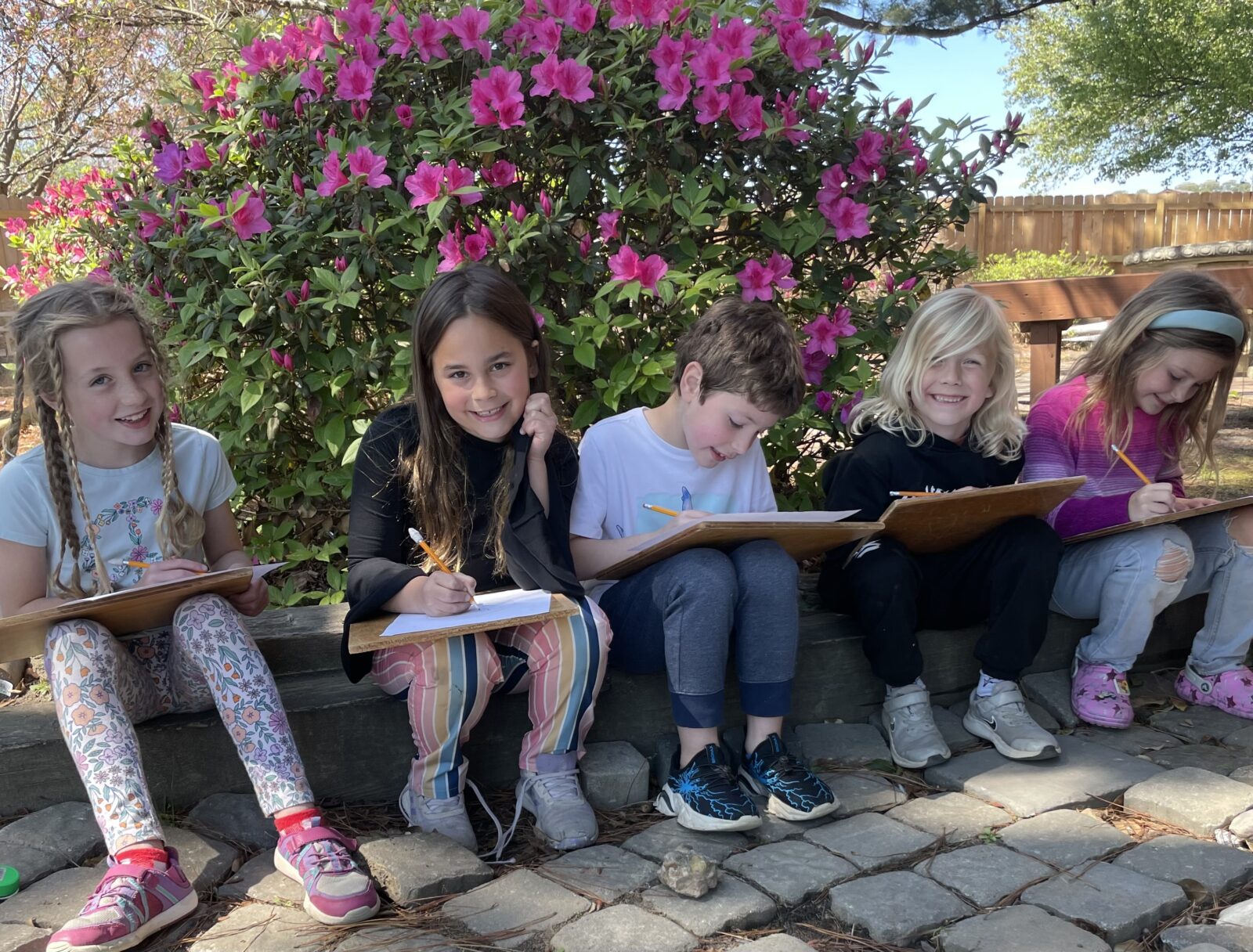 What does the Annual Fund Support?
The Annual Fund helps support the following areas of interest. Supporters have the ability to direct a donation to a specific area of interest or to our area of greatest need. *
Academic Programming: Professional development, curriculum enhancements & experiential learning
The Arts: Build and enhance our visual, musical and performing arts program
Campus Enhancements: Maintenance and improvements of the facilities & grounds
Student Assistance: Need based scholarships and financial aid
Areas of Greatest Need: Unrestricted giving
* we reserve the right to reallocate funds if the needs for a specific area of interest are met
What are the levels of giving?
Visionary Level: $25,000+
Wilson Level: $15,000-$24,999
Head of School Level: $10,000-$14,999
Stewardship Level: $5,000-$9,999
Friends Level: $1,000-$4,999
Community Level: Up to $999
Why am I being asked to support the Annual Fund in addition to paying tuition?
Tuition alone does not cover the full expense for a student to attend Virginia Beach Friends School. As an independent school and 501(c)3 non-profit organization, VBFS relies on the generosity of our community to make up the gap between expenses and revenue from tuition and fees. While we are in a growth period for the academic year 2022-2023, tuition revenue and fees only cover a portion of operating costs; the remaining is covered by generous donors. The gap is approximately $6,000 per student.
Why not raise tuition?
No independent school could charge the full cost of educating its students without pricing itself out of the market. That's why every independent school has an Annual Fund. At our current tuition levels, the school can make a private education more affordable to more families. Many families appreciate the opportunity to claim a tax deduction; gifts to the school are tax deductible, but tuition is not.
Who supports the Annual Fund?
We strive to receive 100% participation from current families, trustees, faculty, staff, grandparents and friends. We also appreciate the support of the community at large.
How much should I give?
You are the only one who knows how much you are able to give, and we ask only that you give to the best of your ability. If you feel you are of average means within the community then please give accordingly. If you can give more, please do so. Every gift is important and sends a message of strong support for the school and our students. While your children are enrolled at VBFS, we do ask each family to make the school a philanthropic priority.
Are there other fundraising activities besides the Annual Fund at VBFS
Yes. In addition to asking everyone in the school to participate in the Annual Fund, we have several events and ongoing projects each year that strive to raise significant funds, such as the Fall Festival and Founders Day. VBFS is 100% transparent in all fundraising initiatives with our community and will only ask when needed.
Why is 100% participation important?
The school's financial strength is dependent upon the participation of all members of its constituency. Participation sends a strong message of support for the school and our students as well as our governing bodies (Virginia Association of Independent Schools and the National Association of Independent Schools). In addition, many grants that the school applies to requires a proof of 100% participation among their community.
May I make a pledge in fulfillment of an Annual Fund Gift?
Yes. Gifts to the Annual Fund Campaign may be fulfilled by pledges and you may pay in installments. To work out a monthly installment schedule for your donation, please contact Director of Development, Anna Canada at [email protected] or 757-428-7534.
Can I donate stock to the Annual Fund?
Yes. This is a great way to make a gift to the school. Giving securities provides you with a tax deduction for the appreciated value of the stock without incurring capital gains tax. Business Manager, David Scott, would be very pleased to provide you with details on how to make stock gifts, you can contact him at [email protected] or 757-428-7534.
Have more questions?
For more information, please do not hesitate to contact please contact Director of Development, Anna Canada at [email protected] or 757-428-7534.