Gabby Adams
Middle School and Upper School Math Teacher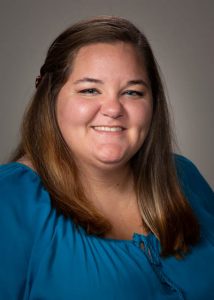 Degree: B.A. Virginia Wesleyan University
Gabby loves working with children of all ages as they truly brighten her day, but she's especially fond of seeing the growth in concepts as middle schoolers move through the years. Teaching at Friends gives her an opportunity to share her love of math while also advocating for students' social and emotional development. Geometry, Algebra and problem solving are her favorite math concentrations and her goal at Friends School is to help change children's attitudes towards math by growing their confidence in the subject. Her students describe her as funny, crazy (in good way!) and supportive.
---
Tamra Andress
Admission and Social Media Specialist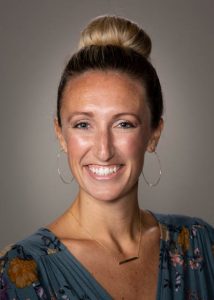 Degree: B.B.A. James Madison University
Tamra first joined the community as a parent to two littles, she quickly took her passion for serving local entrepreneurs into the education realm by helping to develop the fresh Friends brand. As a born and raised local who previously didn't know anything about the school, she and her husband, have truly bought in to sharing the best of Friends with the Virginia Beach community. By first meet and greet experiences with tours and applications all the way to the public eye through imagery, Tamra enjoys cultivating the Quaker values of SPICES through interactions in-person and on social media. With her business management background and entrepreneurship journeys, she brings a fresh enthusiasm each day to our campus.
---
Devin Arriaza
Middle & Upper School Spanish Teacher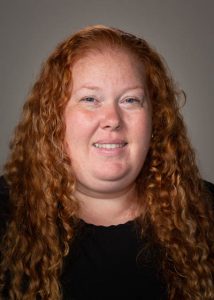 Degrees: Pursuing PHD in organizational leadership
M.A. Old Dominion University
B.A. Spanish Education Old Dominion University
Devin became a teacher so that she could share her love of language, culture, and travel! Her passion for culture permeates her classroom in her exuberant teaching styles. She loves to dive into the history, celebrations, food and colloquialisms of other countries. Devin is often known for being the ""school mom,"" making connections with the students that far out last the classroom. She loves teaching Middle and High School because they are able to appreciate the complexities of learning about new cultures and languages while also keeping her up to date with current trends, fashion and music! She believes in being a citizen of the world. Because of this value, Devin makes it a priority to travel every chance she gets and stays up to date on social and political movements in many different countries.
---
Michael Barclay
Head of School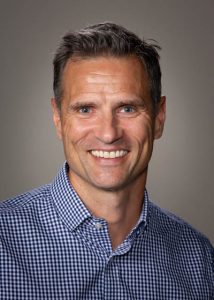 Degrees: Masters in Secondary Education from American University
B.A. Muhlenberg College
Mike brings twenty-five years of public and private school education experience to his position as the Head of School at Virginia Beach Friends School. Mike has held teaching and administration positions from coast to coast. Starting his career in Maryland with positions at Georgetown Preparatory School in residence life and Montgomery Blair High School as a 10th and 11th grade English teacher, Mike learned early on that regardless of a school's age, size, or reputation, it's all about the "fit." When the academic "fit" of a school matches a student's personality and goals, the sky's the limit. Mike's administration experiences range from the university level working as an NYU admissions counselor to being the founding admissions director at Stuart Hall High School in San Francisco, a member of Schools of the Sacred Heart in San Francisco. Mike's introduction to Quaker education came in his role as the Dean of Students at Moses Brown School in Providence, RI. Most recently, Mike brings a passion for whole-child education developed during his time as the Assistant Head of School then Head of School at Quest Montessori School in Narragansett, Rhode Island.
---
Kristyn Brown-Moore
Kindergarten Lead Teacher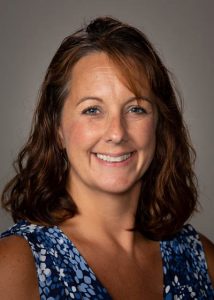 Degrees: M.S. Early Childhood Education, Old Dominion University
B.A. Randolph Macon College
Kristyn has been in Early Childhood Education for over 20 years. Her teaching pedagogy is inspired by a combination of Reggio-Emilia and Montessori based practices. She has a passion for designing developmentally appropriate, hands-on, experiential educational opportunities while fostering a safe, loving and nurturing environment that aligns with the Quaker values of Simplicity, Peace, Integrity, Community and Equality. A member of The National Association for the Education of Young Children, Kristyn continually strives to further her own knowledge and stay current in her field through new and innovative professional development opportunities. Step into her classroom and you will see an educator who loves children and has a passion for creating life-long learners. Kristyn encourages her students to develop a growth mindset and loves to get her students outside, immersed in nature, providing opportunities for project based learning and physical development. Her classroom community is one which fosters exploration, curiosity, risk taking and self confidence. Dedicated to truly knowing each child, Kristyn sets both challenging and achievable goals for each individual student to ensure their academic, social and emotional growth.
---
Susan Davidson
Learning Specialist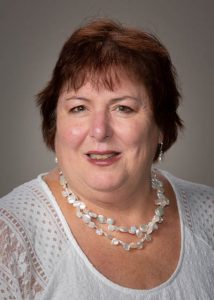 Degrees: Sociology from Old Dominion University
Virginia Certification Preschool - 4th grade
National Institute of Learning Development: Educational Therapist- Level 3 Trained
Susan is our on-site learning specialist working with children of all ages to provide educational support and skillbuilding. She provides one on one teaching as well as supports teachers in working with students who have learning differences. She loves discovering the unique qualities and needs of each child and identifying how they learn best. Witnessing each student's sense of joy that comes with understanding something that was previously challenging is the gift of sharing her expertise. Susan's teaching passions are word analysis, vocabulary development, writing skills and reading comprehension. Teaching and learning comes naturally to Susan as the eldest of 5 siblings, so stepping into a classroom truly feels like home.
---
Sandra Fink
Academic Dean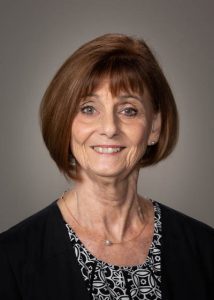 Degrees: B.E.D. University of Toledo
Graduate work at UVA
Sandra is a proactive, pioneering administrator who focuses on the staff and inspires the students. She worked as the Assistant Director and Director at a Montessori school locally for over 8 years and also a teacher at Baylake Pines for 29 years. Her wealth of knowledge in management, methodology and education is precise and plentiful. She is exactly the kind of employee Friends School needs as we continue to grow our programs.
---
Courtney Grew
Librarian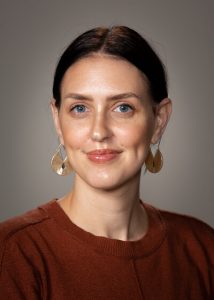 Courtney is an avid reader and lover of books. Starting in Elementary school, she made the Library her home away from home. Now as the VBFS Librarian, she hopes to instill that same love and passion for reading in each and every Friends School student. With her love and passion for books, she has been able to rebuild the library program into a special class that aids students in learning the foundations of stories, and to develop the critical thinking skills needed to isolate and understand many different concepts. She hopes the library will forever be a safe place for students to explore and engage new thoughts and ideas.
---
Danny Grondin
Middle and Upper School History Teacher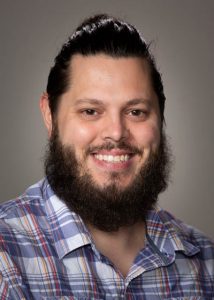 Degrees: Associates Degree in Liberal Arts - New River Community College
Bachelors of Science in History and Political Science - Radford University
Master in United States History and Government - Ashland University

Danny Grondin is a lifelong resident of Virginia Beach, Virginia. Danny began his career at Friends School as a soccer coach and PE teacher well over a decade ago. His students describe him as passionate, dedicated knowledgeable and caring. Throughout his time at Friends, Danny has taught classes in every division and served in a variety of leadership roles within the school community. However, Danny's real passion is teaching history and government in the upper school with a dedication to developing responsible and engaged global citizens. Danny is committed to the belief that our students are the future of the world and as such the ripple effect teachers create can be endless.
---
Rachel Griffith
Master Gardener for Experiential Learning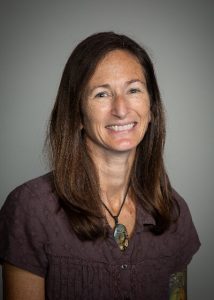 Degree: B.S. Old Dominion University, December 2019
Rachel has worked in horticulture for over twenty years, beginning at the Norfolk Botanical Garden and presently as the Landscape Coordinator at Old Dominion University. A career horticulturist, she holds an AAS in Horticulture Design and Management, Certifications in Chesapeake Bay Landscape Professional Level 1- Maintenance and Level 2- Design and Installation of conservation and resilient landscapes and completed a 100 hour Permaculture Design Certificate in September 2019. She's a senior at Old Dominion University, graduating December 2019 with a BS in Human Service and Counseling, minor in Psychology and Diversity Studies. As a 500 hour RYT, Registered Yoga Teacher and Restorative Breathwork Facilitator she is able to introduce breath and body awareness into garden sessions. She loves the excitement and genuine love for the school community, curriculum and project-based learning approach to students here at Friends. Facilitating a relationship between students and the natural world, through the lens of gardening brings her great joy. She is passionate about nature's patterns, cycles and cultivating the understanding of reciprocity between plants and people.
---
Tanya Hall
Pre-Kindergarten Lead Teacher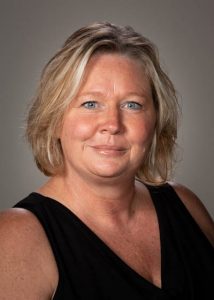 Degree: B.S. Old Dominion University
Tanya loves the early childhood program because this is the time when students' personality blossoms and she truly enjoys seeing the "light bulb" go off when they catch on and learn something new. Her favorite subject to teach is math because it involves other disciplines such as phonics, alphabet, sounds, and correct formation of letters and numbers. She served as a Sunday School Director for almost 10 years, worked in the public school Pre-K program for 6 years and in a private daycare for 3 years. Her teaching began as a stay at home mother and then home schooled her oldest children. "As a mother we are all truly the first teachers our children have." Did we mention Tanya has 8 children; 2 of which are also teachers and 1 attends Friends School!
---
Candice Jarden
Assistant Head of School and Chief Financial Officer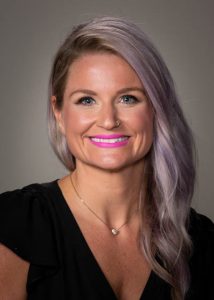 Degrees: M.S. Wilmington University
B.S. Liberty University
Candice Jarden has been with VBFS since July, 2019. She has 11 years of independent school experience, of which 8 of them are specifically at Quaker schools. She has a passion for Quaker education and the play-based, experiential learning model at VBFS. Her daughter, Charleston, is enrolled at VBFS in the Kindergarten class! As the Assistant Head of School and Chief Financial Officer, Candice manages the finances, human resources, facilities and enrollment at Friends. She is an accomplished independent school administrator, guiding three schools through strategic planning and accreditation processes, along with detailed financial and enrollment management skills.
---
Thomas Joseph
Music Teacher - All Divisions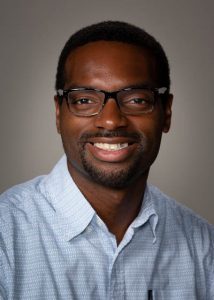 Degrees: M.M. Shenandoah Conservatory
B.M. Old Dominion University
Thomas is a resident composer of Virginia Beach, VA and in addition to teaching at Friends he teaches composition, theory, and other music subjects in ODU's Community Music Division. Thomas has composed original music for high school bands, jazz bands, marching bands, and local ensembles; served as a guest conductor for local ensembles, a clinician for student ensembles, and served as a judge for solo festivals. He really enjoys working with all ages, each requiring different teaching approaches for their varied stages of development and knowledge. Thomas shared "3rd and 4th graders are inquisitive and middle and upper school students provide the most creative content and performance variety." We are very grateful to have such a talented and passionate composre and educator at our school.
---
Kate Keck
Early and Lower School Spanish Teacher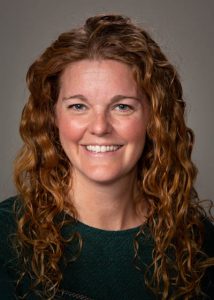 Degree: B.A. Saint Joseph's University
Maestra Kate became a teacher in order to share her love of speaking the Spanish language; knowing another language is empowering and broadens horizons tremendously. She loves seeing her students gain confidence in their abilities, from new songs to counting and identifying things about themselves and their world in Spanish. She also loves teaching about Hispanic culture and helping them connect with Spanish speaking countries in ways that are meaningful and relatable to them. Maestra's methods of teaching often involves student's full body participation in the learning, which makes her classroom active and fun and also imprints the new knowledge. From raising her own children to teaching Sunday School, every area of her life encompasess teaching and she wouldn't have it any other way.
---
Kate Keiser
Kindergarten Lead Teacher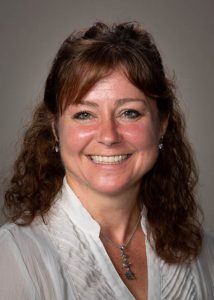 Degrees: Penn State and Old Dominion University
Kate loves having the opportunity to work with grades K through 8th. She came to Friends as a parent of a preschooler and fell in love with the school. After becoming a full time assistant she quickly found her passion for children, and returned to school for education. She hopes her students would describe her as "fun and a little nutty! But always willing to help them with anything." Kate's known for getting her hands dirty in the garden and walking around with snakes on her neck. In addition to caring for animals, she loves people too, coming to Friends with over 25 years in the service industry, where she really developed her people skills. Her childhood in Pennsylvania is where she developed her passion for nature. She loves cultivating that shared joy alongside the children of all ages, gaining intrinsic rewards from each grade level.
---
Lisa Metcalfe
Square Dancing & Handwriting Specialist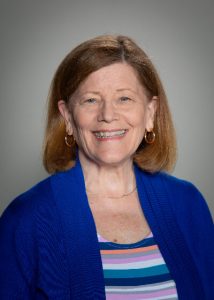 Degree: BS Rhode Island College
---
Katie Milliner
1st & 2nd grade teacher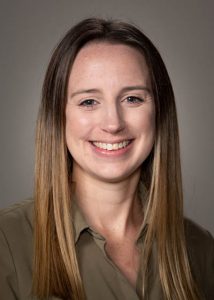 Degrees: M. Ed. K-12 Special Ed Regent University
B.S. Virginia Polytechnic Institute and State University
Katie's career in education has been diverse, from working as a special education teacher working with students with Autism and ADHD to teaching in a Montessori environment. She finds so much joy in working with students with different learning abilities and also enjoys the challenge of creating new methods of reaching each student in a unique way to fit their needs. Katie believes in the importance of a specially designed and prepared environment, the power of a child's "absorbent mind," and the efficacy of hands-on learning. Committed to Social and Emotional Learning, Katie loves supporting students as their personalities and maturity develop in the elementary years. Her favorite thing about teaching 1st and 2nd grade age group is that she gets to see a tremendous amount of growth, academically and personally, in a child from September to June.
---
Megan Murphy
Middle School English & History Teacher and Full School Drama Teacher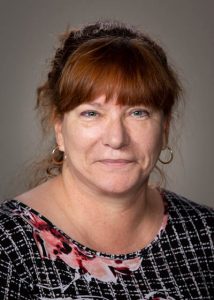 Degree: B.F.A. Emerson College
Megan Murphy graduated Cum Laude from Boston's Emerson College and holds Virginia teaching certifications for Pre-K through 3rd Grade and Middle School English. Prior to her arrival at Friends, Megan owned The Children's Academy for the Arts, a performing and creative arts academy for children. Megan was the recipient of both an ALLI and a Governor's Award for the Arts for her work with Hampton Roads children. Megan currently teaches history and English the in Middle School. She is also the school's drama teacher. Over the years, she and her family have written and produced several musicals for Friends School students. Megan is an active leader at the school; she has coached the school forensics teams for more than ten years and headed numerous fundraisers on behalf of the Friends School community. For one fundraiser, Megan actually slept on the roof of the Early School building! In addition to her work in the classroom, Megan enjoys creating art and spending time with her family.
---
James O'connor
Department Chair of Visual Arts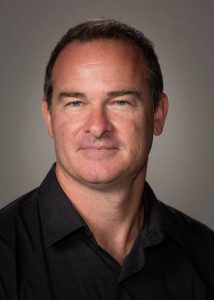 Degrees: B.F.A. The University of the Arts Philadelphia Studied Abroad at: Illaboratorio per Affresco *Qualified professional technique certified by the Italian Government under Leonetto Tintori
With over 21 years of experience in teaching at MOCA (previously known as the Contemporary Art Center) and 11 years with us at Friends. James inspires students and adults with his amazing artistic skills and talent. He works with every age demographic and specifically enjoys the early childhood group, anticipating the discovery moment when they "get it", which makes all of the hard work worth it. Life drawing, independent film, classical arts and contemporary forms are a few of his favorite lessons to teach. His wealth of knowledge from studying abroad, to extensive field experience and on site experiences at places like the Philadelphia Zoo, glass blowing studios and outdoor adventures, help shape his passion towards art. Ultimately, he became a teacher because he loves sharing what was shared with him- a passion for creating.
---
Tiesha Ridley
Lead Cottage Teacher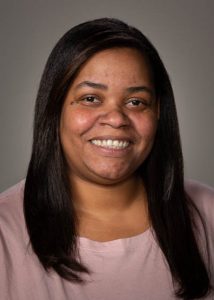 Degree: AS in Early Childhood Education Bryan and Stratton
Tieshia comes to Friends from Courthouse Montessori School where she was the lead Toddler Teacher for 18 years. She has a Montessori toddler certification and is currently pursuing a degree in Early Childhood education from Bryant & Stratton College. Tieshia's Montessori background meshes perfectly with Friends education and the idea of teaching to the whole child. Tieshia instantly and instinctually gravitates to the Quaker testimonies (S.P.I.C.E.S) and sees working in a classroom guided by these values as an extension of the Montessori philosophy, a philosophy that believes teachers act as guides who follow children. She provides a welcoming and caring landing for all lower school students who spend their afternoon at Friends. Her two sons are also students here at Friends.
---
Dafna Sonnenthal
3rd & 4th Grade Teacher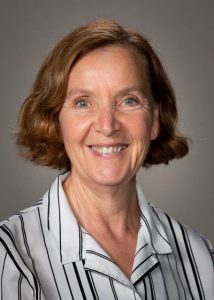 Degrees: M.S. Education, University of Miami Florida
Bachelors in Anthropology, Binghamton University
Dafna Sonnenthal is a career educator who has worked with children and adults in primary, secondary, and college level programs. She has taught in inner-city public schools as well as at one of the nation's oldest private academies. A highlight of her early career was having Queen Elizabeth visit her classroom in Miami to showcase her English as a Second Language students and curriculum. Dafna has taught at the Virginia Beach Friends School for over a decade. Here she has enjoyed melding the high ideals of the Quaker social and spiritual framework with innovative methods for optimizing student appreciation and learning of today's subject matter. Beyond the classroom, Dafna loves the art of photography, and is always looking to capture compelling moments with families, children and surfers against the natural beauty in and around Virginia Beach. She and her husband live in Virginia Beach and currently have two Friends early-school alumni attending university.
---
DeeDran Talbert
Guidance Counselor and College Advisor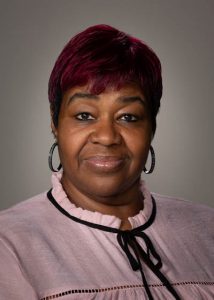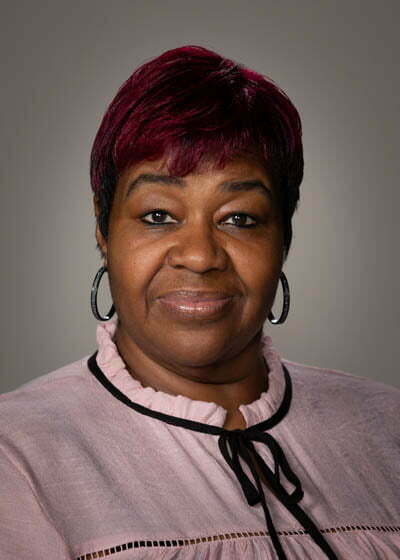 Degrees: M.A. Sociology Old Dominion University
B.S. Speech Pathology and Audiology and Human Services Counseling, Old Dominion University
Dee has worked with children and young adults ages 5- 21 for more 18 years providing community-based services to ensure at risk families are able to acquire the necessary skills to keep the family unit intact. She has also worked with Hampton Roads Public schools to provide counseling and case management services to students who were at risk of losing their educational placement due to mental health and/or behavioral issues.  Teacher Dee is a strong advocate of Social Emotional Education and believes strong social skills are essential to academic and life success. Her personal passions include attending spoken word performances and writing short stories and essays. Our student population is so fortunate to have her caring heart and knowledgeable insight.
---
Roberta Watt
Office Manager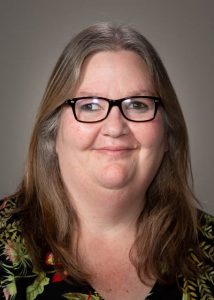 "Roberta is the best Administrative Assistant around. She doesn't just work for one administrator, she works for multiple and she does so beautifully! Roberta has worn many hats at Friends School since 2011 - subbing as a teacher's assistant, school purchasing and helping the front fffice. She also assisted in the Finance Office and with Development. And she is also a Friends School parent to her daughter Courtney who graduated in 2015. She moved to Virginia Beach from New York; and worked 25 years for Lillian Vernon as a Supervisor, Manager of Quality Call handling, and 2 years as an accounting associate for an Apartment Community.
She has completed various classes for business leadership through Tidewater Community College and attended many workshops on leadership roles for women and telephone skills. In her spare time, she enjoys cooking, inventing spice blends and travelling when she can. Mostly, her role as a mom to a law student is the most rewarding!"
---
Jason Weast
Athletic & Special Programs Director, PE Teacher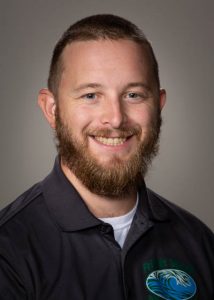 Degree: B.A. Old Dominion University
Jason has been with the VBFS community since 2009, where he started as the head coach of our girls volleyball program. He transitioned to a full-time teaching capacity in the fall of 2014, and then into his role as an administrator in the fall of 2018. Jason most enjoys teaching the early childhood and elementary students. He is passionate about helping our younger students develop and cultivate a life-long passion for health and wellness while enjoying all of the social advantages that physical education has to offer. In his role as an administrator, Jason helps to facilitate and manage all athletic programs, the extended day program, summer camp activities, non-athletic co-curricular activities, and coordinates all third-party rentals for the school.
---