Gabby Adams
Middle School Math Teacher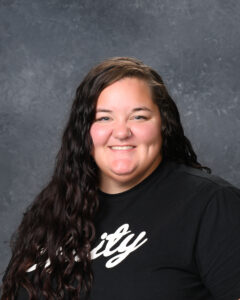 Degree: B.A. Virginia Wesleyan University
Gabby loves working with children of all ages as they truly brighten her day, but she's especially fond of seeing the growth in concepts as middle schoolers move through the years. Teaching at Friends gives her an opportunity to share her love of math while also advocating for students' social and emotional development. Geometry, Algebra and problem solving are her favorite math concentrations and her goal at Friends School is to help change children's attitudes towards math by growing their confidence in the subject. Her students describe her as funny, crazy (in a good way!) and supportive. Gabby is also a member of the VBFS Diversity Committee.
---
Devin Arriaza
Lower and Middle School Spanish Teacher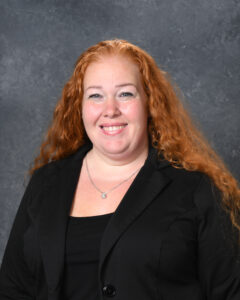 Degrees: Pursuing PHD in organizational leadership
M.A. Old Dominion University
B.A. Spanish Education Old Dominion University
Devin became a teacher so that she could share her love of language, culture, and travel! Her passion for culture permeates her classroom in her exuberant teaching style. She loves to dive into the history, celebrations, food and colloquialisms of other countries. Devin is often known for being the ""school mom,"" making connections with the students that far outlast the classroom. As a certified teacher for pre-kindergarten through twelfth grade Spanish, Devin loves teaching the older lower school students and middle school students  because they are able to appreciate the complexities of learning about new cultures and languages while also keeping her up to date with current trends, fashion and music! Devin believes in being a citizen of the world and makes it a priority to travel every chance she gets and stays up to date on social and political movements in many different countries.
---
Michael Barclay
Head of School
Degrees: Masters in Secondary Education from American University
B.A. Muhlenberg College
Mike brings twenty-five years of public and private school education experience to his position as the Head of School at Virginia Beach Friends School. Mike has held teaching and administration positions from coast to coast. Starting his career in Maryland with positions at Georgetown Preparatory School in residence life and Montgomery Blair High School as a 10th and 11th grade English teacher, Mike learned early on that regardless of a school's age, size, or reputation, it's all about the "fit." When the academic "fit" of a school matches a student's personality and goals, the sky's the limit. Mike's administration experiences range from the university level working as an NYU admissions counselor to being the founding admissions director at Stuart Hall High School in San Francisco, a member of Schools of the Sacred Heart in San Francisco. Mike's introduction to Quaker education came in his role as the Dean of Students at Moses Brown School in Providence, RI. Most recently, Mike brings a passion for whole-child education developed during his time as the Assistant Head of School then Head of School at Quest Montessori School in Narragansett, Rhode Island.
---
Max Bernstein
All-School Physical Education Teacher, Middle School Health Teacher, Athletic Director, Facilities
Degrees: B.S in Parks and Tourism, Radford University
Friends School is thrilled for Max to join our community in multiple capacities for the 2022-2023 academic year! Max is beginning his fifth year teaching physical education, coming from Virginia Beach Public Schools and Christ The King Catholic School, where is also served as the Athletic Director.
Max loves everything about sports, which only makes it fitting that he is the new PE teacher at Friends. He loves to interact with his students and teach them skills in a variety of sports and activities. Max believes that being active and learning new techniques will help his students grow and appreciate physical activity. When Max is not teaching, he enjoys the beach, pickleball, basketball and spending time with friends and family.
---
Angela Bloodworth
Cottage Teacher Assistant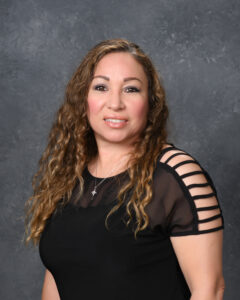 Degrees: Bachelor's in Physical Education, University of National Mayor of San Marcos
Angela joins VBFS as the new Cottage Teacher Assistant for the 2021-2022 academic year! Angela joins the school after four years as the Assistant Teacher and then Lead Teacher for Virginia Beach Montessori School. Angela has dedicated her twenty-five year career to helping children learn fundamental development with positive encouragement and passion. She was born in Peru, and has a passion for swimming. where she was a swim instructor for twenty years. Angela brings her great personality, personalized instruction and experience to the Cottage. We are thrilled she has joined VBFS!
---
Sierra Brunt
Assistant Kindergarten Teacher
---
Ed Burke
All-School Garden Teacher, 7th/8th Grade History Teacher
Degrees: B.A, University of Massachusetts 
Ed joins VBFS as the new Garden and seventh and eighth grade history teacher. Ed has been a substitute at Friends and other Hampton Roads independent schools for a few years now, and is excited to begin the year as a faculty member! In addition to teaching at Friends, Ed Ed volunteers at The Tidewater Wooden Boat Workshop, teaching disadvantaged kids how to build and sail wooden boats.
Ed is a former journalist with The Boston Globe, The National Law Journal and other publications and a consultant in communications. He was the Chief Communications & Marketing Officer at two Manhattan-based global law firms, where he taught law partners how to write and speak effectively. He has written numerous published articles, including, most recently, "Teaching Media Literacy Only Hope for Future: Disinformation, misinformation, distortions, half-truths, outright lies, hidden agendas and other 'alternative facts' are being swallowed whole." (The Virginian-Pilot, March 7, 2021).
Ed lives in Norfolk and is married with three grown children. His interests include chess, sailing and gardening. Ed believes the ability to communicate is among the most important things a student can learn, and draws on his experience in journalism and corporate communications to teach kids how to communicate clearly, concisely and effectively.
---
Anna Canada
Director of Development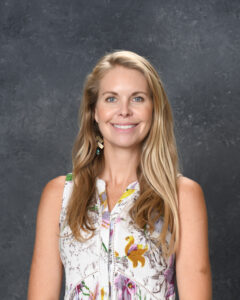 Degrees: Masters in Business Administration, Old Dominion University
B.B.A. James Madison University
Virginia Beach native, Anna is mother to three young children, who all attend Friends School. She thrives in a fast-paced environment and with three little ones in tow, considers herself a problem solver and task master. After past corporate experience, owning a small business, and a stint as a stay at home mom, Anna eventually found herself in her element when leading the social and fundraising committee at Beach Day School. After a few years volunteering at Beach Day, she now puts her MBA with a background in marketing to use by planning fundraising events and focusing on the growth and development of Friends School. She is thrilled to be part of the Friends School community and of the success of her children's education here. It's an exciting time to be part of this organization and she can't wait to see what the future has in store for Friends School!
---
Roy Clemenz
Kindergarten-Fourth Grade Math Teacher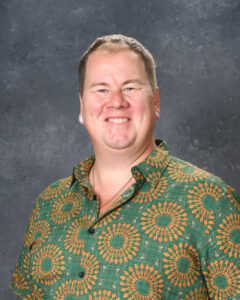 Degrees: Bachelor's Degree, Early Childhood Education, Kennesaw University
Roy joins the Virginia Beach Friends School Community as the new Kindergarten through Fourth Grade math teacher. We are excited to welcome Roy, and his son Jasper, who is enrolled in the Cottage, for the 2021-2022 academic year! He has also joined the VBFS Diversity Committee! Roy is a certified Elementary Pre-Kindergarten through Sixth Grade teacher in Virginia, and comes to VBFS with seven years of teaching experience and over twenty years of experience working with children in many different facets..  From beginning his career as a camp counselor at Camp Swamp in Georgia, to teaching at a local Montessori school and Old Donation School,  his diverse and unconventional background allows Roy to be able to craft his teaching style that is relational, creative, and well-rounded. He teaches to inspire, and to help students find  their inner voice to become problem solvers who are stakeholders in their education. Through  this process students have the power to find the answers and enact true change as citizens of their  community, and in turn this allows Roy to challenge each student as well as guide them to find their worth and value in the world.  Personally, Roy is a self proclaimed family man that loves music, writing, and bringing fathers together to discuss how to live a  balanced, fulfilled life.  Instead of an apple, Roy prefers a great cup of cappuccino!
---
Sarah Combs
Director of Admissions & Director of Special Programming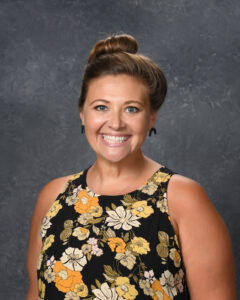 After spending many years in the legal field, Sarah left her career when her daughter, Zoe, who is enrolled at VBFS in first grade, was six months old. While being a stay-at-home mom, Sarah became Secretary of a local chapter "mom's club", and eventually was voted President. Her responsibilities were to seek out and plan fun and engaging events for children. Now with both of her children enrolled at Friends, Theo is enrolled in the Pre-Kindergarten program, she was hired to be the Director of First Adventure's at Friends, an infant through four year old grown up and me program. The program was planned to begin in the fall of 2020, but with the pandemic, VBFS had to delay the inaugural year of the program until this past Spring! The program is thriving and we are thrilled that Sarah was patient in waiting to show all the work she has put into the First Adventure's program! Sarah is also the Director of Extended Day, which is the after care program at VBFS, and the executive assistant for the Assistant Head of School and Chief Financial Officer, Candice Jarden, where she provides her organizational and leadership skills for administration.
---
Sandra Fink
Academic Dean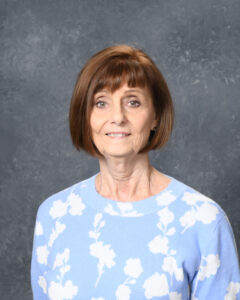 Degrees: B.E.D. University of Toledo
Graduate work at UVA
Sandra is a proactive, pioneering administrator who focuses on the staff and inspires the students. She worked as the Assistant Director and Director at a Montessori school locally for over 8 years and also a teacher at Baylake Pines for 29 years. Her wealth of knowledge in management, methodology and education is precise and plentiful. She is exactly the kind of Academic Dean VBFS needs as we continue to grow our programs.
---
Caitlin Fisher
All-School Music Teacher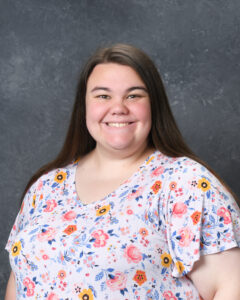 Degrees: B.A in Music, Mount Holyoke College, Pursuing M.A in Music Education, Teacher's College Columbia University
Caitlin is an accomplished violinist, lover of music and history, and passionate teacher.  She believes exploring music and the arts fosters a lifelong love of learning. Caitlin uses music and technology to connect students with their cultural communities. She has been lucky enough to travel the world to perform and study music from Cusco, Peru, where she played goats' hooves and cowrie shells with the local children, to the Conservatory of Vienna, where she performed sonatas in 18th century concert halls. She embraces the Suzuki Method and Every Child Can and believes that, when nurtured, every child can achieve great things. Caitlin loves to teach children, but she loves to learn from them even more!
---
Courtney Grew
Librarian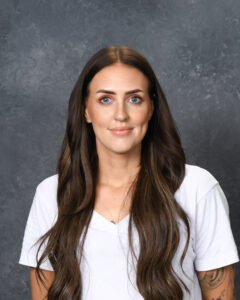 Courtney is an avid reader and lover of books. Starting in Elementary school, she made the Library her home away from home. Now as the VBFS Librarian, she hopes to instill that same love and passion for reading in each and every Friends School student.  Courtney has rebuilt the library program into a special class that aids students in learning the foundations of stories, and to develop the critical thinking skills needed to isolate and understand many different concepts. She hopes the library will forever be a safe place for students to explore and engage new thoughts and ideas. Courtney's three sons are also enrolled at VBFS!
---
Tanya Hall
Pre-Kindergarten Lead Teacher
Degree: A.S., Early Childhood Education, Tidewater Community College
Anticipated December 2022 graduation with a B.S in Early Childhood Education from Ashworth College 
Tanya loves the early childhood program because this is the time when students' personalities blossom and she truly enjoys seeing the "light bulb" go on when they catch on and learn something new. Her favorite subject to teach is math because it involves other disciplines such as phonics, the alphabet, sounds, and correct formation of letters and numbers. Tanya has numerous certifications in specific early childhood learning, such as; emergent drawing, pre-writing skills, foundation blocks and milestones, and sensory solutions. She is also certified in Creative Curriculum, which is the Pre-Kindergarten program at VBFS.   Tanya is also a member of the VBFS Diversity Committee. She served as a Sunday School Director for almost 10 years, worked in the public school Pre-K program for 6 years and in a private daycare for 3 years. Her teaching began as a stay at home mother and then home schooled her oldest children. "As  mothers we are all truly the first teachers our children have." Did we mention Tanya has 8 children? Two are teachers and one graduated from Friends School!
---
Kate Keck
Early and Lower School Spanish Teacher
Degree: B.A. Saint Joseph's University
Maestra Kate became a teacher in order to share her love of speaking the Spanish language; knowing another language is empowering and broadens horizons tremendously. She loves seeing her students gain confidence in their abilities, from new songs to counting and identifying things about themselves and their world in Spanish. She also loves teaching about Hispanic culture and helping them connect with Spanish speaking countries in ways that are meaningful and relatable to them. Maestra's methods of teaching often involve student's full body participation in the learning, which makes her classroom active and fun and also imprints the new knowledge. From raising her own children to teaching Sunday School, every area of her life encompasess teaching and she wouldn't have it any other way.
---
Kate Keiser
S.T.E.A.M Teacher and Early and Lower School Science Teacher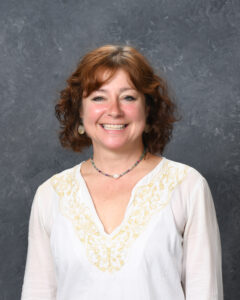 Degrees: Penn State and Old Dominion University
Kate loves teaching S.T.E.A.M and science! She is thrilled to be piloting the S.T.E.A.M program this year for our cottage through fourth graders! The students are in for a treat! Kate initially came to Friends as a parent of a preschooler and fell in love with the school as a parent. After becoming a full time assistant she quickly found her passion for children, and returned to school for education. She hopes her students would describe her as "fun and a little nutty! But always willing to help them with anything." Kate is known for getting her hands dirty in the garden and walking around with snakes draped around her neck. In addition to caring for animals, she loves people too, coming to Friends with over 25 years in the service industry, where she really developed her people skills. Her childhood in Pennsylvania is where she developed her passion for nature. She loves cultivating that shared joy alongside children of all ages, gaining intrinsic rewards from each grade level.
---
Marissa Lollie
Kindergarten Lead Teacher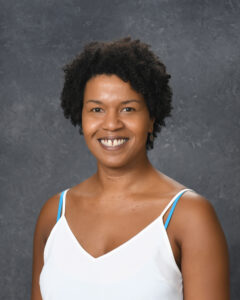 Degrees: B.S in Psychology, Lynchburg College
Pursuing Master's in Education Degree and Teaching License from Regent University
Marissa is excited to join the VBFS family as the new Kindergarten teacher!  She graduated from Lynchburg College with a bachelor's degree in psychology, and has been working with children ages infant to kindergarten for over 12 years.  Marissa has worked in a variety of settings, from military bases to non-profit organizations, and has served many different types of families throughout her career.  In 2017, she was awarded Teacher of the Year from Washington FAMILY Magazine.  She moved to Virginia Beach two years ago from Northern Virginia, where she grew up.  Marissa loves working with young children and believes that children learn best through active exploration.
---
Nicolette McGrath
First/Second Grade Teacher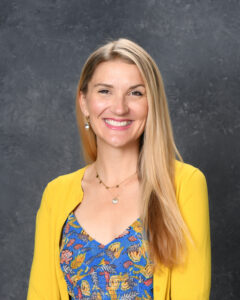 Degrees: Masters in Education and Curriculum with an emphasis on Literacy from San Diego State University
BA in Liberal Studies, San Diego State University
Nicolette comes to Friends School from teaching at the Manor Schools in Virginia Beach. Prior to the Manor Schools, Nicolette was a tenured K-6 educator in the Chula Vista, CA school district where she taught multiple grade levels to diverse groups of students each year.  Nicolettte's passion is teaching reading and writing to our young minds and creating a love for reading through daily read-alouds. Nicolette focuses on creating a safe learning environment for lifelong learners where students collaborate together in meaningful ways and mistakes are welcomed and embraced as they are one of the many ways of how we learn! She encourages students to have a growth mindset and inspires her students to reach their full potential through engaging curriculum and promoting a joy of learning. Nicolette recently won the 2022 Cox Education Hero Award! The award honors 10 teachers in Virginia who have gone above and beyond to support their students.
---
Jamie Melvin
First Grade Teacher
Degrees: M.S Environmental Science, Advocacy for Social Justice and Sustainability, Antioch University New England; B.A Environmental and Sustainability Studies, George Mason University
Jamie joins VBFS as one of the new first grade teachers for the 22-23 school year! Jamie is so excited to join the VBFS family, as she was one of our Summer Camp Counselors for Summer Fun at Friends 2022!
Jamie moved to Virginia Beach this past summer from Northern Virginia, where she grew up. Her background is in environmental experiential learning and nonprofit management. Prior to joining the VBFS family, Jamie worked as the Operations Coordinator for Community Action Works, a Boston-based nonprofit organization focused on confronting those who are polluting and harming the health of New England communities. Jamie has also worked as a Lead Naturalist for the Fairfax County Park Authority at Hidden Pond Park, where she planned programs and led experiential learning experiences for K-12 students in Fairfax County.
---
Kaleigh Merritt
Learning Specialist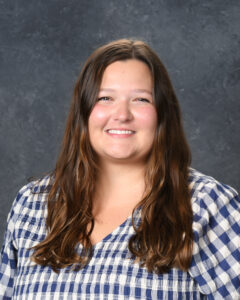 Degrees and Certifications: B.S. Psychology, George Mason University; M.Ed. Special Education George Mason University; Autism Spectrum Disorders Cert. George Mason University; Registered Behavior Technician; Provisional Teaching License, Special Education, General Curriculum, K-12, University of Virginia, Anticipate Completion, December 2023
Kaleigh is our new Learning Specialist for the 21-22 school year! Kaleigh has always loved working with children of all ages and abilities. She has also had a close connection to the Friends School community, as she attended and graduated at the top of her class from Friends in the Spring of 2015. Since then, she has continued to learn with the Friends school SPICES instilled within her. She began her collegiate career at George Mason University studying psychology and childhood development. While dedicated to her studies there, she started working with college-aged students with developmental and intellectual disabilities as a specialized tutor, helping students to reach their highest academic potential. In her senior year of college, she shifted gears a bit and started working as a Registered Behavior Therapist for children diagnosed with Autism Spectrum Disorder. In this position, she truly found her passion for working with children with learning and behavior challenges.
The families that Kaleigh has worked with over the years describe her as someone who is energetic, intuitive, and supportive. She knows how to reach and connect with children of all ages and abilities, and understands that collaboration with families and teachers is imperative to learning. Watching students succeed in meeting their goals is one of her biggest joys in life, and she can't wait to make a difference in the Friends School community!
---
Barbara Murphy
Lower and Middle School Science Teacher

Degrees: Master in Business Administration, Old Dominion University
Bachelor of Science, University of Maryland
Barbara is excited about the 2021-2022 academic year! She is transitioning from teaching kindergarten through twelfth school students at VBFS to teaching science for our third through eighth grade students. Barbara returned to VBFS in 2019 after teaching science from 2001-2006 at Friends. Barbara is a seasoned educator with over twenty years of teaching science in independent schools across Hampton Roads.
---
Megan Murphy
Middle School English Teacher and All-School Drama Teacher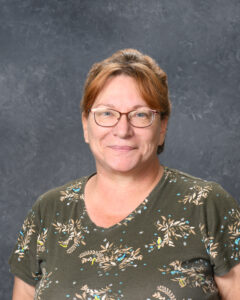 Degree: B.F.A. Emerson College
Megan Murphy graduated Cum Laude from Boston's Emerson College and holds Virginia teaching certifications for Pre-K through 3rd Grade and Middle School English. Prior to her arrival at Friends, Megan owned The Children's Academy for the Arts, a performing and creative arts academy for children. Megan was the recipient of both an ALLI and a Governor's Award for the Arts for her work with Hampton Roads children. Megan currently teaches English in the middle school. She is also the school's drama teacher. Over the years, she and her family have written and produced several musicals for Friends School students. Megan is an active leader at the school; she has coached the school forensics teams for more than ten years and headed numerous fundraisers on behalf of the Friends School community. For one fundraiser, Megan actually slept on the roof of the Early School building! In addition to her work in the classroom, Megan enjoys creating art and spending time with her family.
---
James O'connor
Head of Visual Arts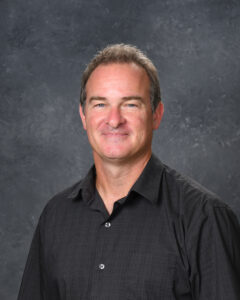 Degrees: B.F.A. The University of the Arts Philadelphia Studied Abroad at: Illaboratorio per Affresco *Qualified professional technique certified by the Italian Government under Leonetto Tintori
With over 23 years of experience in teaching at MOCA (previously known as the Contemporary Art Center) and 13 years with us at Friends. James inspires students and adults with his amazing artistic skills and talent. He works with every age demographic and specifically enjoys the early childhood group, anticipating the discovery moment when they "get it", which makes all of the hard work worth it. Life drawing, independent film, classical arts and contemporary forms are a few of his favorite lessons to teach. His wealth of knowledge from studying abroad, to extensive field experience and on site experiences at places like the Philadelphia Zoo, glass blowing studios and outdoor adventures, help shape his passion towards art. Ultimately, he became a teacher because he loves sharing what was shared with him- a passion for creating.
---
Tieshia Ridley
Lead Cottage Teacher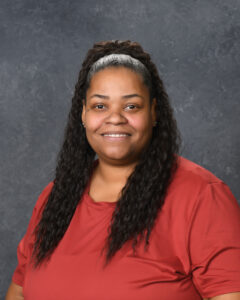 Degree: AS in Early Childhood Education Bryant and Stratton
Anticipated Completion with a B.S in Early Childhood Education, Regent University
Tieshia comes to VBFS from Courthouse Montessori School where she was the lead Toddler Teacher for 18 years. She is certified in Infant, Toddler and Twos Montessori Teaching with the North American Montessori Center. Tieshia's Montessori background meshes perfectly with Friends education and the pedagogy of teaching to the whole child. Tieshia instantly and instinctually gravitates to the Quaker testimonies (S.P.I.C.E.S) and sees working in a classroom guided by these values as an extension of the Montessori philosophy, a philosophy that believes teachers act as guides who follow children. Tieshia is also a member of the VBFS Diversity Committee. Her two sons are also students at VBFS.
---
David Scott
Business Manager
Degrees: Masters in Business, Wagner College, Masters in Political Science, University of Buffalo, Masters in Education, Canisius College, Bachelors of Science with Marketing Concentration
David joins Friends with a plethora of professional experience from various sectors.  He's a native New Yorker, avid New York Jets and New York Yankees fan.  David is also a life-long learner which is evident by his four degrees.    For the past 12 years, David transitioned from the board room to the classroom. During his tenure he has taught numerous Career & Technical Education (CTE) classes such as Entrepreneurship, Economics, Financial Management, Business Management, Marketing, Accounting, Computer Information Systems, Accounting, and Sports Marking.  
Besides teaching, David was heavily involved with extra-curricular activities which included being the Head Football Coach, Baseball, Basketball, and Softball Coach. His leadership and motivational prowess enabled him to be unanimously voted as the Athletic Director. 
David's 15-year corporate career outside of academia includes working for several Fortune 500 as well as small and mid-sized companies.  He has held various senior level management positions such as Vice President of Marketing, Senior Vice President of Business Optimization, Vice President of Operations, Business Manager, Business Optimization Manager and d General Manager.  His persistence has also led him to open two companies of his own.  D.A. Scott Management Consulting, LLC (a marketing and process improvement company) and Total Body Management (totalbodymanagement.info).  He has applied this combination of practical and academic experience to a variety of consultancies, corporations/mid-sized firms, and now will apply his diligence to the Friends community.
Outside of his professional career and extracurricular activities, Mr. Scott enjoys working out, playing and watching sports and of course spending quality time with his wife Amy and their twin boys Brian and Aaron; along with his other two children from his previous marriage, Julianna and David Jr.  
---
Dafna Sonnenthal
3rd & 4th Grade Teacher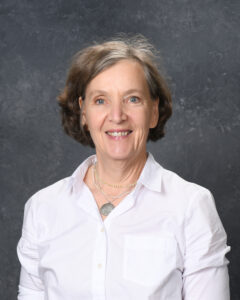 Degrees: M.S. Education, University of Miami Florida
Bachelors in Anthropology, Binghamton University

Dafna Sonnenthal is a career educator who has worked with children and adults in primary, secondary, and college level programs. She is a certified licensed educator for third through sixth grade, and for teaching English as a second language for pre-kindergarten through twelfth grade. She has taught in inner-city public schools as well as at one of the nation's oldest private academies. A highlight of her early career was having Queen Elizabeth visit her classroom in Miami to showcase her English as a Second Language students and curriculum. Dafna has taught at the Virginia Beach Friends School for over a decade. Here she has enjoyed melding the high ideals of the Quaker social and spiritual framework with innovative methods for optimizing student appreciation and learning of today's subject matter. In the 2021-2022 academic year, Dafna was a celebrated educator by the school's accrediting body, Virginia Association of Independent Schools. The award recognizes teachers who have done a tremendous job enriching the lives of their students. Beyond the classroom, Dafna loves the art of photography, and is always looking to capture compelling moments with families, children and surfers against the natural beauty in and around Virginia Beach. She and her husband live in Virginia Beach and currently have two Friends early-school alumni attending university.
---
Anna Spiller
Pre-Kindergarten Assistant Teacher
Degree: B.A in Science, University of California at Santa Barbara, Environmental Studies

Anna comes to Friends School with a Bachelor of Arts in Science from the University of California at Santa Barbara in Environmental Studies. Prior to arriving at Friends School, Anna worked as an Outdoor Educator for Biocitizen LA, a Los Angeles-based organization focused on connecting kids with outdoor experiences and teaching lessons in nature. Anna has also worked as Education Program Assistant at Fairview Gardens Center for Urban Agriculture, a local Los Angeles farm offering children's programs to connect kids with the land where their food comes from. It is clear that Anna's academic and professional background fall nicely in line with Friends School's philosophy, mission, and goals. We are thrilled to welcome Anna to Friends School and to the Early Childhood Program!
---
Maritza Sutyak
Cottage Assistant Teacher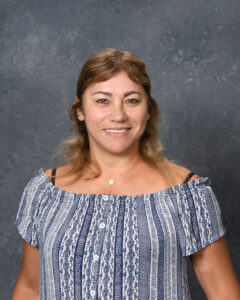 Degree: AS in Physical and Recreation Education from The Callao National University
Maritza Sutyak joined VBFS in 2019 as the Extended Day Specialist and Kindergarten Assistant. She transitioned to the Cottage Assistant Teacher position in the fall of 2020 and teamed up with her long-time friend and co-educator from Courthouse Montessori, Teacher Tieshia.  Maritza is certified as an Early Childhood Professional with The Cares Association. Maritza has fifteen years of experience with infants to three years  in a classroom setting as an assistant teacher. Previously, for five years, Maritza was a swim instructor teaching students ages one to twelve and coached volleyball for three years. She has numerous early childhood certifications in toddler development and guidance, cultural diversity, literacy play, and outdoor learning environments.
---
DeeDran Talbert
Guidance Counselor and Director of Student Life and Diversity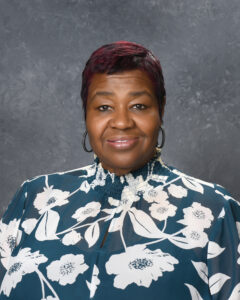 Degrees: M.A. Sociology Old Dominion University
B.S. Speech Pathology and Audiology and Human Services Counseling, Old Dominion University
Dee has worked with children and young adults ages 5- 21 for more 20 years providing community-based services to ensure at risk families are able to acquire the necessary skills to keep the family unit intact. She has also worked with Hampton Roads Public schools to provide counseling and case management services to students who were at risk of losing their educational placement due to mental health and/or behavioral issues.  Teacher Dee is a strong advocate of Social Emotional Education and believes strong social skills are essential to academic and life success. Her personal passions include attending spoken word performances and writing short stories and essays. Our student population is so fortunate to have her caring heart and knowledgeable insight.
---
Roberta Watt
Office Manager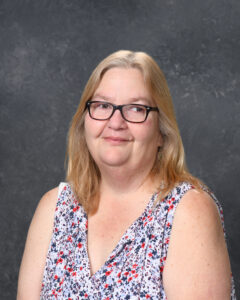 Roberta is the best Office Manager around. She doesn't just work for one administrator, she works for multiple and she does so beautifully! Roberta has worn many hats at VBFS since 2011 - subbing as a teacher's assistant, school purchasing and helping the front office. She also assisted in the Business and Development Office. As a Friends School parent, her daughter Courtney graduated in 2015. She moved to Virginia Beach from New York; and worked 25 years for Lillian Vernon as a Supervisor, Manager of Quality Call handling, and 2 years as an accounting associate for an Apartment Community.
She has completed various classes for business leadership through Tidewater Community College and attended many workshops on leadership roles for women and telephone skills. In her spare time, Roberta enjoys cooking, inventing spice blends and travelling when she can. Mostly, her role as a mom to a law student is the most rewarding!
---
Braden Wicks
First Grade Teacher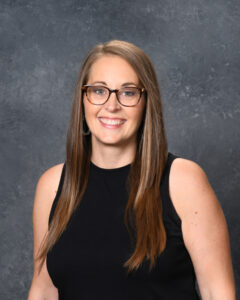 Degree: BA in Psychology, Certified Elementary Education PK-4, Hollins University
Braden returned to the classroom this year, joining the Friends Community, after taking a break from teaching to be a stay at home mom. Braden started her career as a 3rd grade teacher with Suffolk Public Schools and continued her career with Hampton City Public Schools and Virginia Beach City Public Schools, teaching 4th grade. Her love of teaching brought her back to the classroom after her son Sam began attending Friends School. She had the opportunity to get to know the school and wanted to play a more integral part. She loved the atmosphere and culture of Friends! While 1st grade is a new adventure for her, she is thoroughly enjoying being a part of an incredible lower school team! She loves developing creative lessons for the students that will engage their learning!
Being a Hampton Roads Native, Braden enjoys spending time doing many things with her friends and family outside of school. Outside of being "Gymnastics Uber," you can often find her up and down Shore Drive headed to church, running, enjoying the beach, and restaurants. She's always out and about and eager to say hi!
---
Audrey Zalar
Early Kindergarten Teacher
Degrees: B.A. in Liberal Arts, Southern Virginia University
Audrey joins our community at Friends as the new Early Kindergarten Teacher! Prior to coming to the Friends School, she worked as a teacher with children ages 2-6 at Woods Creek Montessori. Audrey has a passion for teaching and guiding children and loves learning from the way they see the world.
Audrey was raised in Pennsylvania and cultivated a love of caring for children as she helped with her 5 younger siblings. In addition to her time at Southern Virginia University, Audrey served an 18-month church mission in Buenos Aires, Argentina. She recently moved to the Virginia Beach area from Lexington, Virginia. She enjoys spending time in nature with her husband, and loves to play tennis and the piano. Audrey is looking forward to an exciting new school year!
---