DISCOVERING THE GOOD IN EVERY STUDENT
Quakers believe in the strong encouragement of the individual. They believe that each person has the capacity to be good, the ability to see the light of God within themselves, and the means to put that truth to good use.
These foundations allow Quakers to provide an exceptional and unique learning environment often unseen in more traditional settings. Students that graduate from Quaker schools walk away with a strong sense of social understanding, the skills to deal with adversity, tolerance, and respect for others, as well as immeasurable self-worth needed to succeed outside of the classroom.
- The Quaker belief in the "Inner Light" leads to the faith that every member of the school community can reach their full potential. Our students are encouraged to grow in an environment that nurture their spirits while challenging them to develop inner resources for discipline and achievement. Simply put: every student's individual gifts and talents are honored.- VBFS students learn to respect and practice truth as well as identify the various ways it can be discovered through scientific investigation, creative expression, conversation, worship, and service within the school community and beyond. Our students are encouraged to respect the talents and perspectives of others and to include them in a cooperative, rather than competitive manner.
- A fundamental principle of Quakerism is that the truth is continuously revealed and accessible to the seeker. At Friends, this belief is reflected in an open-minded approach to curriculum and teaching, with an emphasis on critical thinking skills and a developmental approach to children and learning. Working on individual skills and knowledge is balanced by group learning, allowing each person's unique insights to contribute to a collective understanding.
Reflection & Worship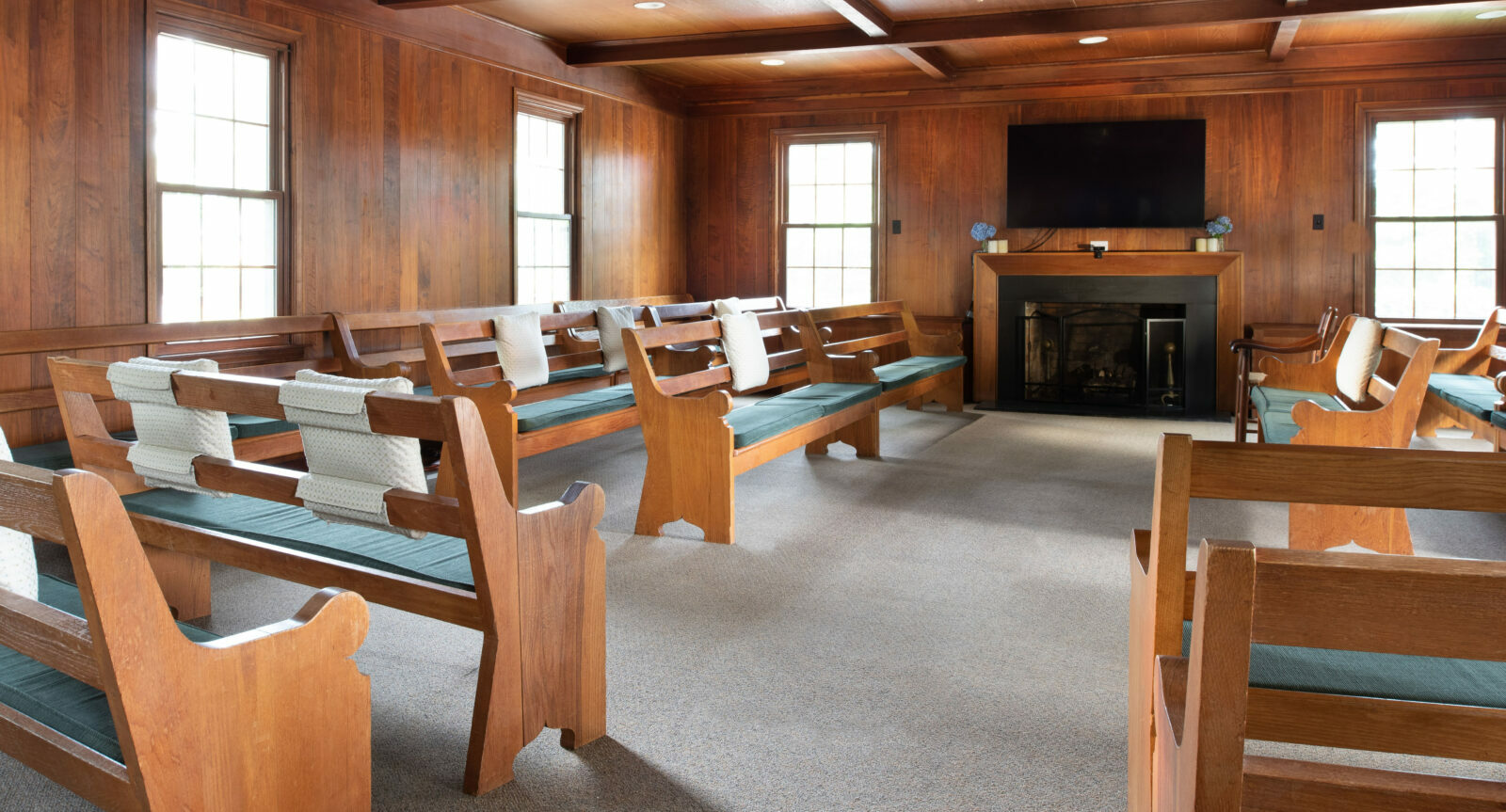 Weekly Meeting for Worship offers unprogrammed space for meditation and reflective thinking. When a member of our community feels impassioned to share, they stand and speak publicly to the group before settling back into silence, allowing everyone to consider something new if they wish. Often, students plan topics for consideration in Meeting for Worship. Each week a different class leads Meeting for Worship, allowing all community members to build responsibility and accountability for a query.
Service
At Friends, we aim to graduate students who are actively engaged in the world around them, who think critically about current events and ask questions about the causes of injustice. We strive to equip our students with the tools needed to act on their ideas, to be empathetic, collaborative and reflective.
Our service program embraces the Quaker values of peace, community, stewardship, integrity, justice, and equality. These ideas are taught with a hands-on approach, with each of our students actively engaging with local, regional and national non-profits on a variety of issues and causes. These serving opportunities grow our students' ability to reflect on the world around them as well as their understanding of personal responsibility.
Diversity
The Quaker belief is that every person has a divine inner Light, equally deserving of love and respect. At Friends, those beliefs are woven into every classroom, at every age, throughout the year - allowing us to create an environment that is fair and inclusive, regardless of race or gender. But more so, we see diversity as a value, and we aim to celebrate our differences rather than be defined by them. We believe a diverse community fosters a healthy educational experience and allows our children to be their best selves, at every stage.