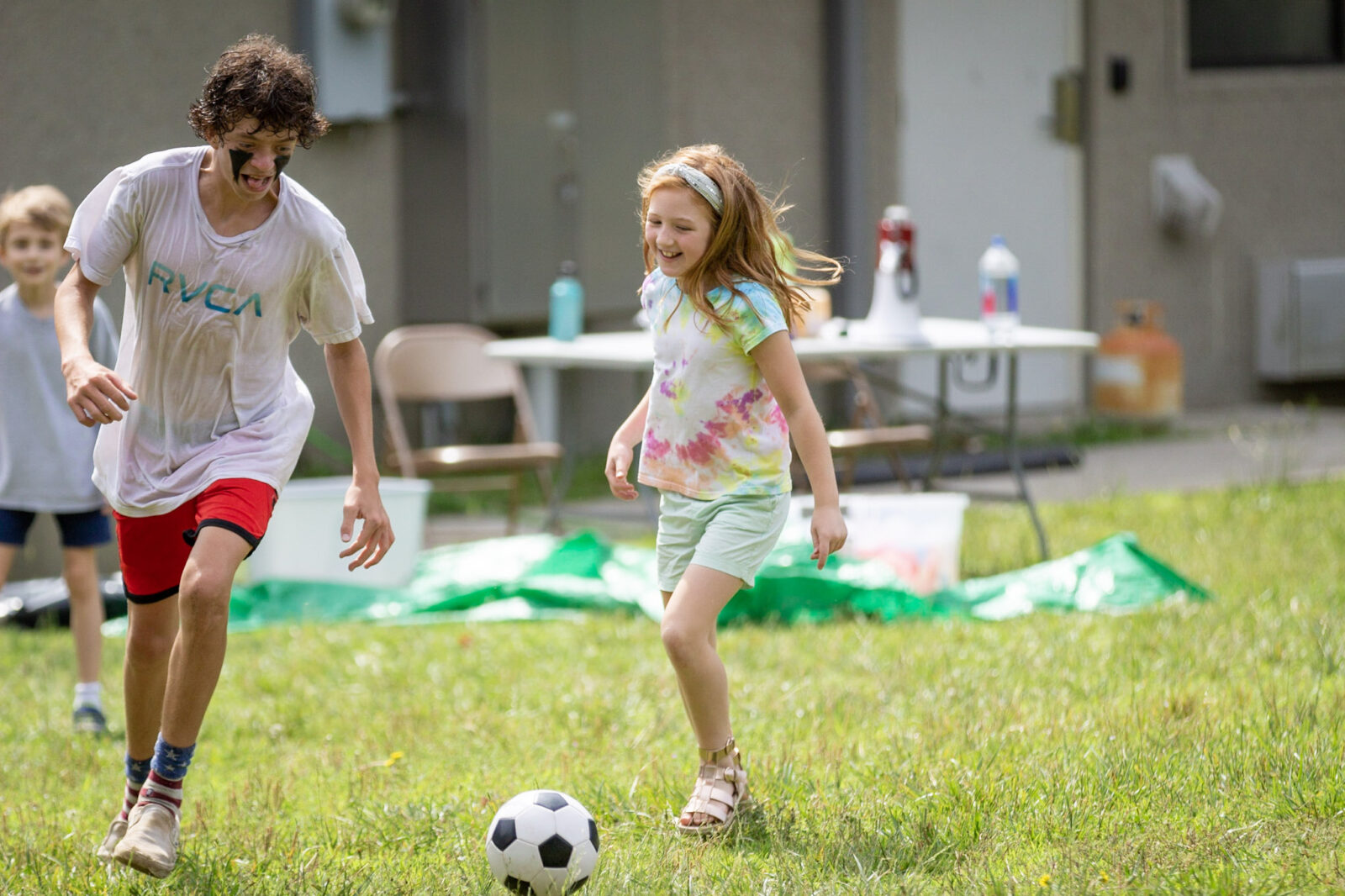 S.P.I.C.E.S.
A VBFS education is rooted in the Quaker Testimonies: Simplicity, Peace, Integrity, Community, Equality, and Stewardship - or S.P.I.C.E.S. as we like to call it. These testimonies serve as a unique foundation that teaches our students to view the world through a much larger lens. The Faith and Play curriculum is used as a vehicle for learning about Quaker faith and practice, and to explore our identity at Friends. Faith and Play is a set of stories that students can find meaning in and draw from their own life experience. This is done through reverently-paced storytelling, periods of reflective silence, gentle gestures and movements of story materials, invitations to wonder out loud together, affirmation of each person's sharing, individual work and creative expression using art or story materials, and an ongoing rhythm of communal listening, worship and sharing.
Simplicity
The testimony of simplicity is about arranging one's life so that the inner light is unobstructed. At Virginia Beach Friends School, children learn the habit of examining their lives so as to clear the way for what is real and what is important.
Peace
​The testimony of peace focuses on the importance of creating harmony within oneself and within one's community. Quaker educators understand that nothing fortifies children and helps them achieve excellence as does the ability to find peace and actively share it with others amidst the natural noise and conflicts of life.
Integrity
​The testimony of integrity calls for truth and honesty in all of one's dealings. At Virginia Beach Friends School, we know that when children are educated in a community where the ultimate measure is integrity, they develop a strong moral compass, a powerful sense of self-worth, and the imperative to do what it right.
Community
The testimony of community speaks to the power that emerges when individuals are united in purpose. Virginia Beach Friends School, above everything else, is a nurturing, dynamic and stable community. It is the belonging to such a community that allows children the freedom to flourish and to develop their individual talents while learning compassion.
Equality
The testimony of equality stems from the Quaker belief that there is that of God in everyone. Beginning in the classroom and extending to the world at large, Virginia Beach Friends School students are taught to respect themselves and others and to reject discrimination and injustice. Individual differences are honored while bullying of any kind is not tolerated.
Stewardship
Implicit in all the Quaker testimonies is the importance of caring for what has been given us by God including our possessions, our talents, and our natural environment. At Virginia Beach Friends School, children routinely analyze the ways in which their actions and talents can be used to benefit, rather than harm, each other and the environment. By doing so, students optimize their talents and develop into responsible citizens and trustees of the environment.