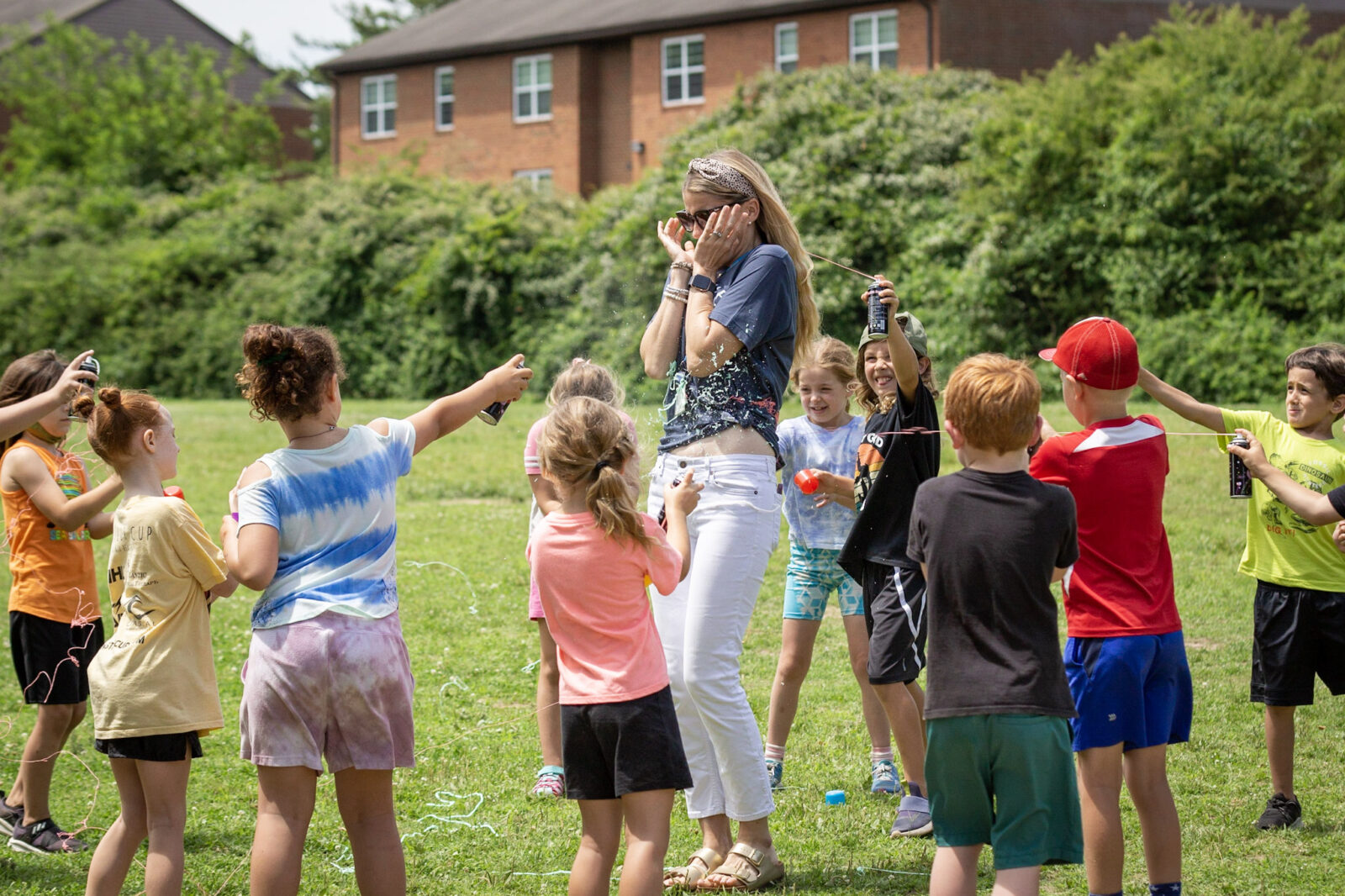 Be A Part Of The Story
When you give to Friends, you not only make a mark on our current student body, but future generations of students to come. Thanks to our generous donors, we're able to continuously grow and evolve our campus. That's the power of giving to Friends - giving students the resources and materials they need to become lifelong learners in and out of the classroom.
Annual Fund
VBFS students benefit from a Quaker education, focused on inquiry-based learning while also growing the Quaker testimonies of simplicity, peace, integrity, community, equality, and service. Our curriculum instills intellectual curiosity and a commitment to serving others, enabling our students to grow into strong leaders that serve their community and the world. Our Annual Fund helps Virginia Beach Friends School provide it.
The Annual Fund allows VBFS to provide a Quaker education at the highest levels. Why have an Annual Fund? Like most independent schools, there is a gap between what it costs to run VBFS and what tuition and other revenue streams cover. Surprisingly, tuition does not cover all the cost to run our institution. This is where the Annual Fund becomes so essential.
Find out more about the VBFS Annual Fund >
Ways To Give
Online Gifts
The easiest and fastest way to give, our online giving portal is incredibly simple to use and allows you to customize the way you donate to Friends.
Gifts by Mail
If you are giving by check, please make it payable to Virginia Beach Friends School and designate the fund name in the memo field. Mail your gift to Business Office, ATTN: Anna Canada, Virginia Beach Friends School, 1537 Laskin Road, Virginia Beach, VA, 23451.
Download Mail-in Donation Form
Make a Pledge
You can make a pledge to support the school to be paid at a future date or in a series of installments.
Get In Touch
Have a question about donations? We'd be happy to help. Just contact Anna Canada, [email protected].