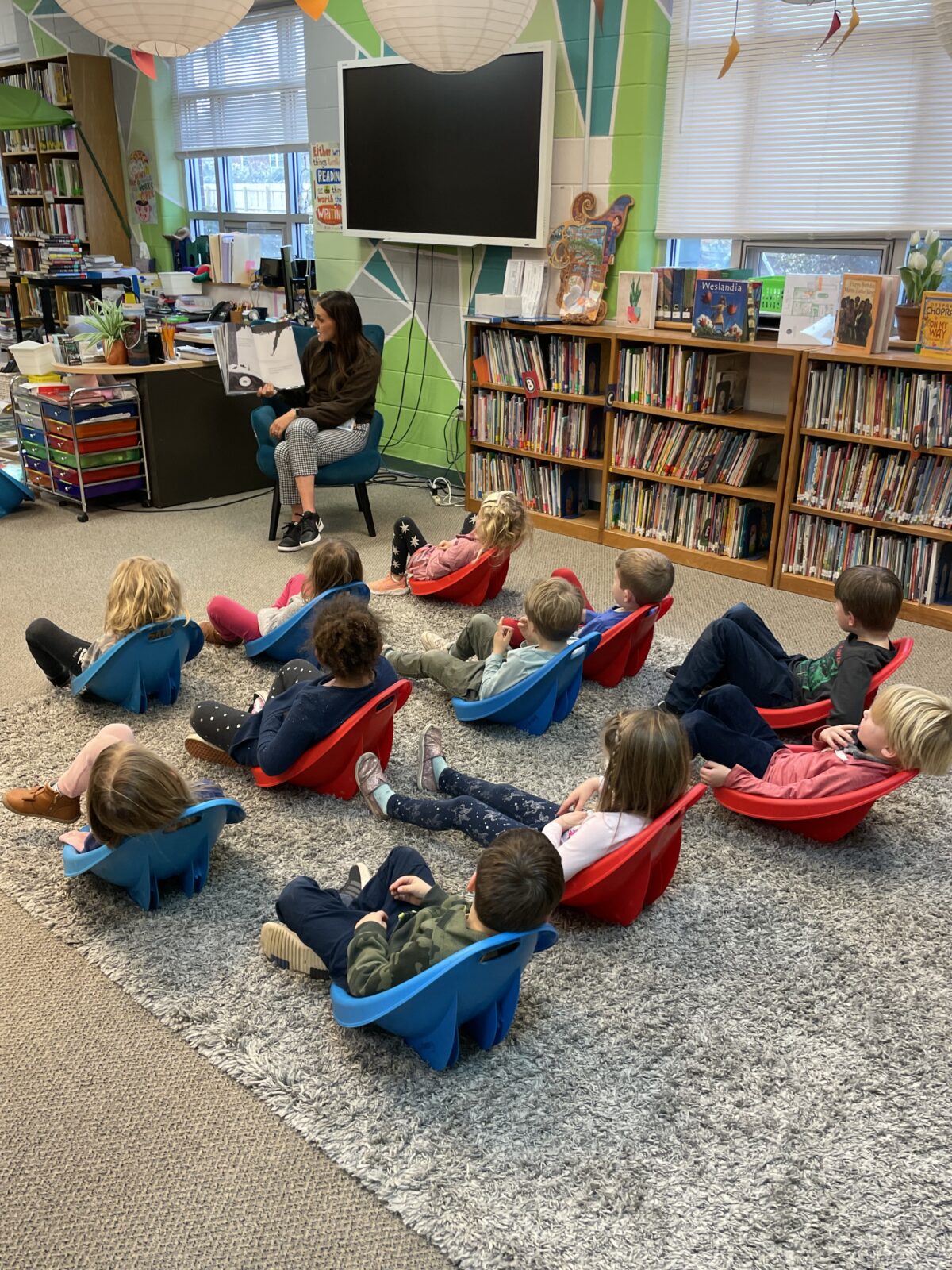 The VBFS Library
Our Library, here at VBFS, boasts a wide variety of books, ranging from picture books to easy read chapter books to adult books! We believe that everyone will love to read once they find the book that fits them, and it is our mission to aid in finding that book for them. The Library is always open to Students and Families of our Friends School Community.
During school hours you will find students either relaxing and reading their favorite book or having organized classes with the me. We also have spaces for the students to sit down and study or even put together a puzzle or play a game. We encourage the students to engage frequently with the Library in order to become informed and ethical users of information. We hope to see many faces this year exploring and taking home pieces of our diverse and wonderful collection.
Courtney Grew
VBFS Librarian
Birthday Book Club
The Birthday Book Club is part of the Friends School Library fundraising efforts!  In the month of your student's birthday, look for correspondence on ordering a book to be added to the school's library collection that is dedicated to the student. In Early Childhood and Lower School, students enjoy receiving the books when they are presented in their classrooms. In the Middle and Upper School, students receive a birthday card stating the title of their book and why the book was chosen for them.