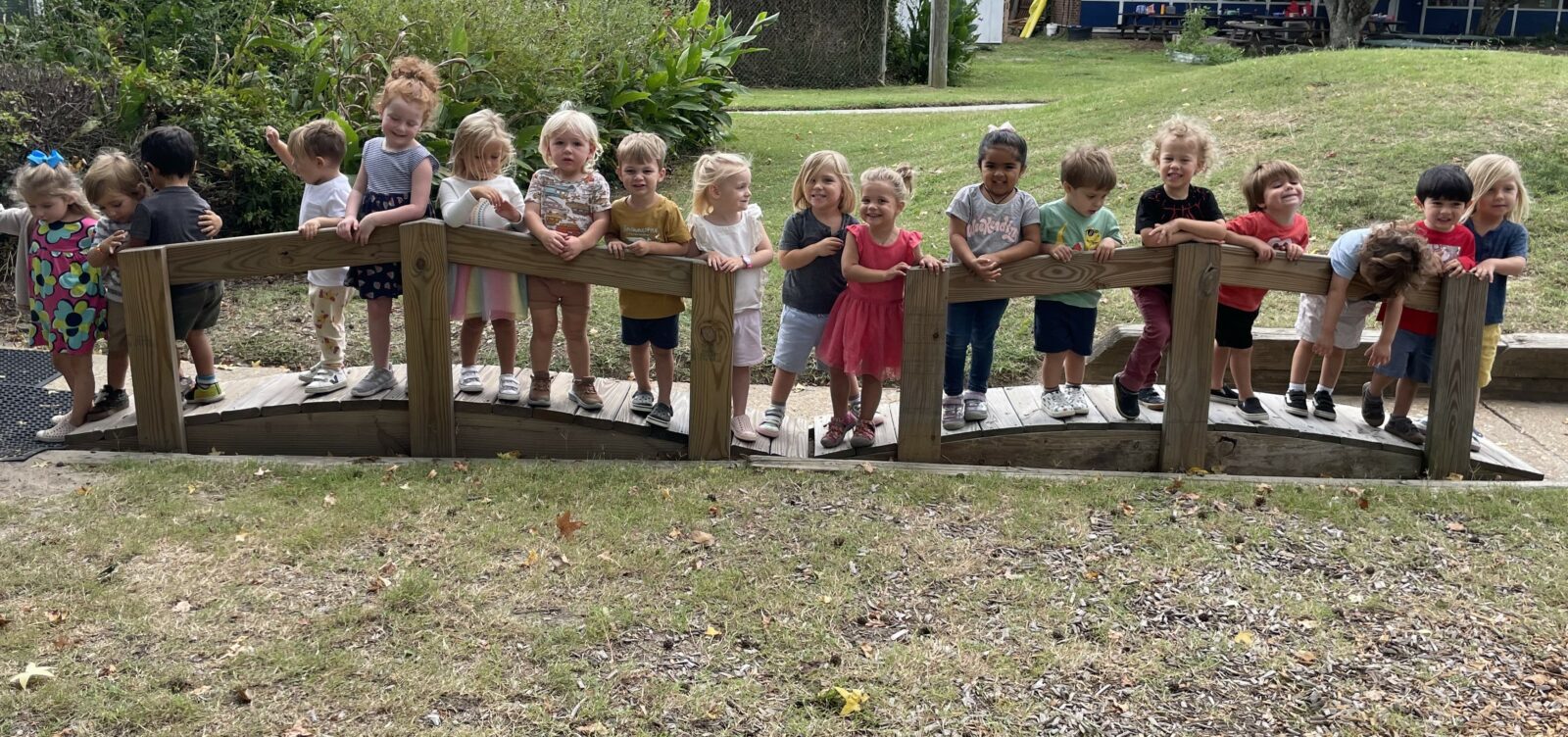 The Cottage
Friends School has a long history of being a place that provides young children with a magical environment for their first learning experience. Our Early School classrooms are filled with teachers who love children and want to bring out and celebrate each individual child's gifts. The daily schedule is designed to allow plenty of time for learning through guided play and discovery so that the students find joy in exploration and discovery.
The Cottage program is a nurturing learning environment that serves 2.5-3.10-year-olds. The program consists of 14-18 students with 2-3 teachers in our Cottage building at the front of campus. Parents can choose from 5, 3, or 2 half days from 8:00 am to 12:00 pm or 5, 3, or 2 full days from 8:00 am to 3:00 pm.
The toddler students are provided a learning environment in which they are valued as contributing members of their own mini-community. Their day begins and ends with a class meeting that builds community and gives each student a chance to share. The Cottage curriculum is Montessori and Reggio Emilia inspired, teaching independence and practical life skills as well as exploring the world through experiential and play based learning. Through the literacy rich environment, the students begin to recognize letters and with math manipulatives they begin to recognize mathematical concepts.
The Quaker Values of Simplicity, Peace, Integrity, Community, Equality and Service provide a foundation for teaching our children social and emotional awareness.
Our curriculum and materials are child centered and care is taken to provide children with authentic and meaningful experiences. (Simplicity)
Children are able to resolve conflicts with their words and using non-violent techniques (Peace).
As a community we help develop the awareness of the child's inner compass - guiding them through the understanding of right vs. wrong and developing their sense of strong character. (Integrity)
Children's social skills develop through learning to negotiate, take turns, and make friends (Community).
The children are able to relate to, respect, and work with people different from themselves (Equality).
They become young stewards of this earth as they explore their outside environment and take care of the nature around them on our campus, and care for flowers and vegetables in our greenhouse (Stewardship).
In addition to learning and play led by their classroom teachers, toddlers have the opportunity throughout the week to participate in our specials program including the subjects such as Art, Spanish, Music, and Physical Education within the curriculum.
To inquire and/or apply for entrance to The Cottage, please contact Sarah Combs, Director of Admissions at [email protected] or 757.428.7534. Limited spaces available.
A Cottage Sample Daily Schedule:
| | |
| --- | --- |
| 8:00 | Arrival and Independent Play |
| 8:30-8:45 am | Morning Meeting |
| 8:45-9:15 | Practical Life Learning |
| 9:15-10:00 | Snack and Outdoor time |
| 10:00-11:15 | Specials or Flexible Learning** |
| 11:15- -12:00 | Lunch |
| 12pm | Dismissal |
| 12:15-2pm | Story followed by Nap and Quiet Time |
| 2-2:45 | Indoor or Outdoor Supervised Play |
| 3:00 | Dismissal |
*Flexible Learning- will include literacy, math, art, and practical life activities that develop fine and gross motor skills,
** Specials- Music, Art, Physical Education, and Spanish