Head of School Announcement
On October 6, 2022, Head of School Michael Barclay informed the community that he would be leaving Virginia Beach Friends School effective June 30, 2023, after five inspiring years in the position. Over the coming months, as the Search Committee conducts its work for Friends School's next Head of School, please check back here for updates on this process and progress.
View the Position Statement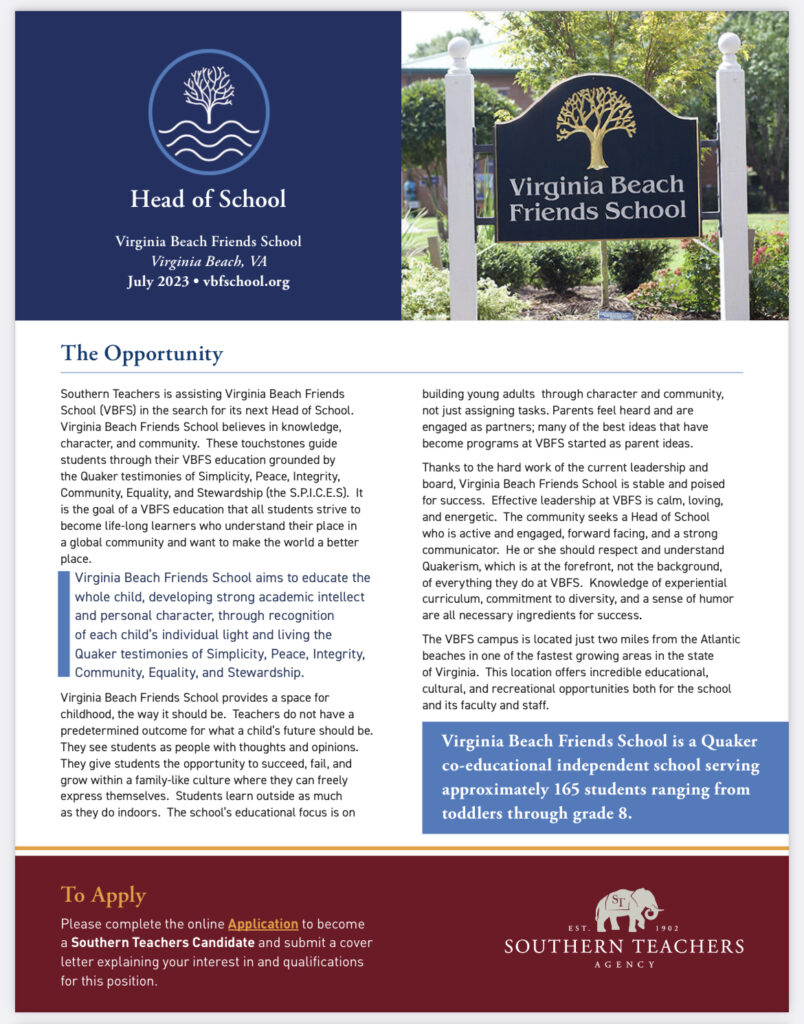 Please view the Position Statement for the next Head of School, which outlines the core mission, strengths, and opportunities of Virginia Beach Friends School, as well as the qualifications and qualities that the next Head of School will embody.