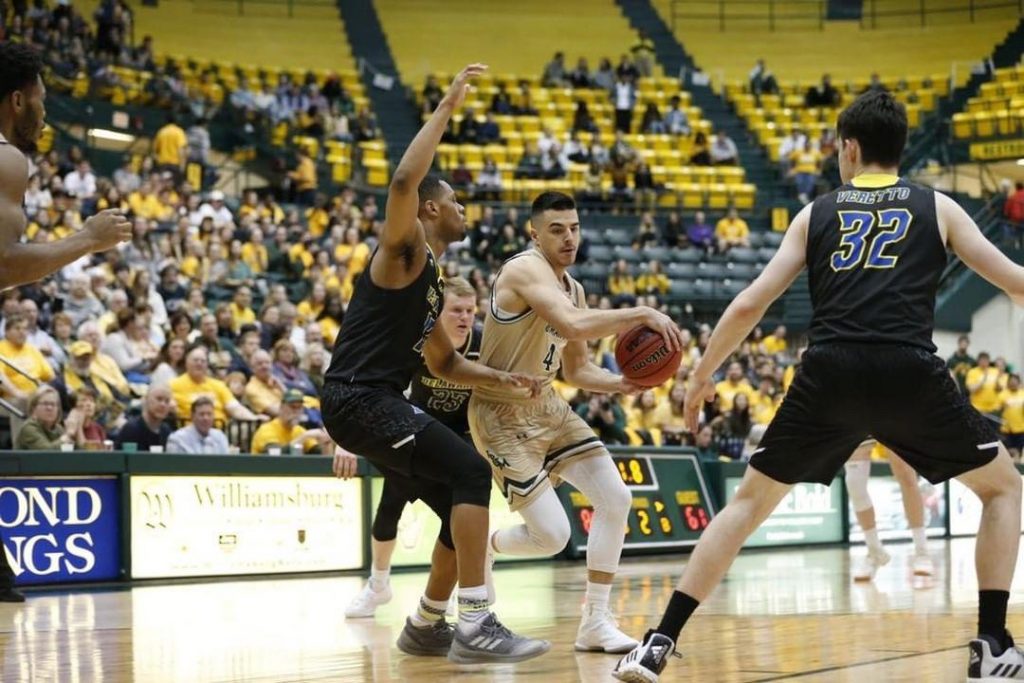 Miodrag Dronjak, Friends School Class of 2016, is one of our more unique alumni. As a foreign exchange student from Serbia, he attended Friends for only his junior and senior years. If you know anything about Miodrag, you know one thing, he lives, eats, and breathes basketball. A love that started as a 6-year-old when he became enamored with the sport at first exposure. In his early years he played just for fun; however, when he was 14 years old, this changed with an opportunity to play for a highly talented and competitive team in Belgrade, Serbia. Like any dedicated athlete, Miodrag committed to the team and the 4-hour travel distance from his home. While this experience vastly improved his basketball skills over a three-year period, Miodrag realized that to truly be successful, life couldn't just be about basketball, education needed to come first if he wanted to compete at the college-level and hopefully, the professional level one day.
Ultimately, it was suggested he travel to America to follow his hoop dreams. He looked at schools all over the United States, but due to the extensive paperwork associated with foreign exchange students and the application process to various schools, Miodrag's hope of playing basketball in the States began to dwindle. That was until Danny Grondin, (Athletic Director for VBFS 2010-2018) found Miodrag. After Danny and Miodrag connected, with the help of Danny and Friends School, they were able to expedite the layers of international student paperwork and travel documents, finally landing Miodrag in Virginia Beach. It was in Virginia Beach at Friends School that Miodrag found two homes away from home. One with his basketball and academic family at Friends School, and two, as a member of the Young family under the thoughtful and watchful eye of Jamey and Joanne Young who became his host parents, then and to this day. As Joanne often says when speaking about Miodrag, "We signed up for a girl from Spain, and hosted Miodrag instead. We didn't know what to expect with the exception that he played basketball. We grew to love this kid and he has become an important part of our family."
Miodrag's life in America brought changes and adjustments. People like the Young's and Danny helped with his transitions. And, to this day, Miodrag credits his relationship with Danny, specifically, as key to his success saying, "Danny was like a big brother to me, helping lead me through the culture shock, trying to use his approach to things and shape it positively so that I could be myself in this different place." During Miodrag's time at VBFS, he received the All Conference Player Award two years consecutively, the highest honor a player can receive in the Hampton Roads Athletic Conference. He averaged 20 points, five assists, and three steals as a junior. As a senior, he averaged 17 points, seven assists, and two steals. And, his classroom achievements were equally impressive graduating Friends a 3.77 grade point average.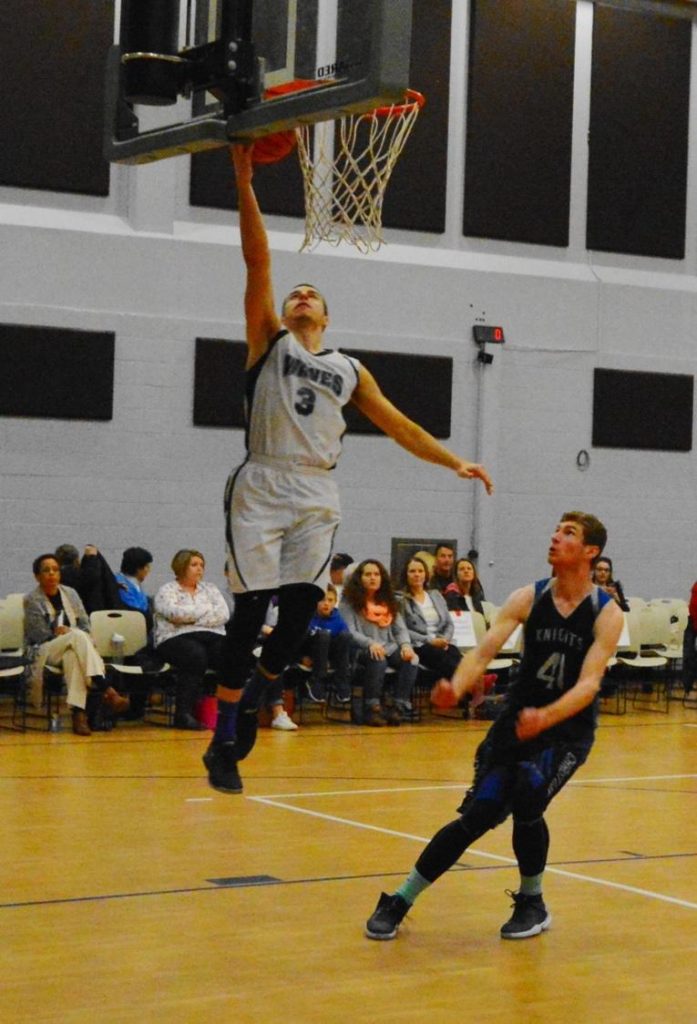 After graduating, Miodrag attended and played basketball at Richard Bland College of the College of William and Mary, where he became a Statesman Scholar achieving a 4.0 GPA. This success has transferred to The College of William and Mary where he currently is playing Division I basketball making his debut verses Delaware in the Gold Rush Game on February 2nd, 2019. He is majoring in Computer Science and working toward a minor in Business.
Miodrag's time at Friends School is inspirational, to say the least. It was also pioneering. Today, Friends School is currently doing a pilot program with the Virginia Beach Sports Academy. VBSA, is a program that recruits student-athletes from around the world to play sports from basketball to soccer to volleyball and more. The program was recently recognized as the 13th best prep basketball program in the country and we are excited to share more about this partnership in the near future.
Thank you, Miodrag for paving the way for future international athletes at Friends School!