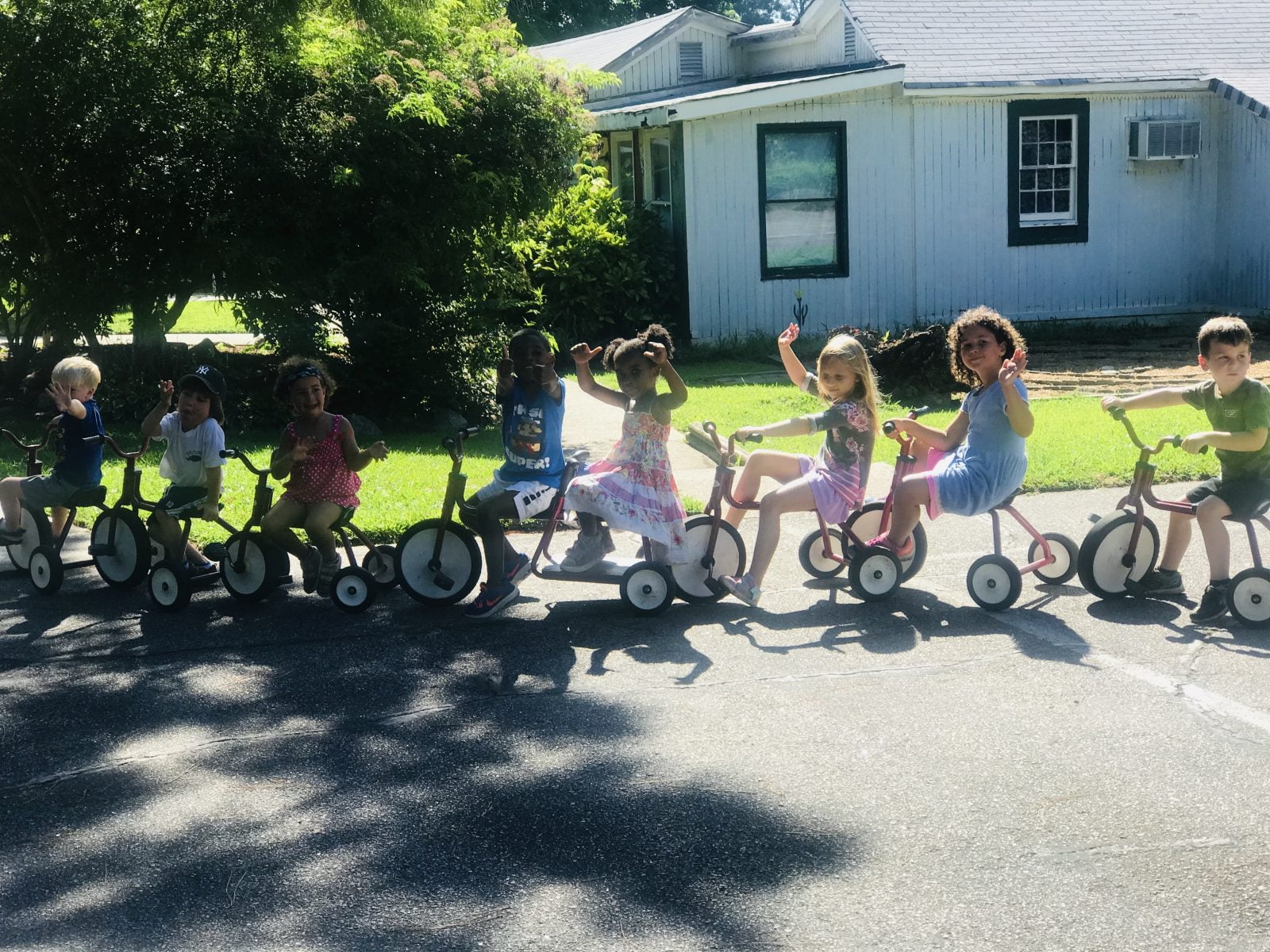 Early School
We grow happy children! The life of every Early School student is a very busy one. It's a time of exploration and discovery. Our Early School program is designed to expand the knowledge and curiosity of our students and to lay the foundation for a lifetime love of learning.
Early School consists of three different classes:
The Cottage for 2.5 - 3.9-year old students
Pre-Kindergarten for 3.10 - 5 -year old students
Kindergarten for 5 - 6-year old students
As a Friends School, Early School is a whole child approach to each child's intellectual, physical, social, emotional, and spiritual growth. The Early School program allows students to actively explore their environment. Classroom materials and experiences are designed to help children acquire visual and auditory skills, develop independence and self-discipline, and increase physical dexterity.
The VBFS Early School encourages students to learn how to cooperate in a group, take responsibility for themselves, and try new activities. Early school students learn through play-based education, such as art projects, singing, dramatic play, outdoor activities, and so much more. We also develop early literacy skills through the letter of the week, reading with them and exploring books on their own, journaling with a focus on phonetic awareness. Math skills are shaped through hands on manipulations that focus on identifying patterns, developing number sense, counting, and problem solving. The Pre-Kindergarten program utilizes The Creative Curriculum, which is a comprehensive, research-based curriculum that features hands-on, project-based investigations as a pathway to learning. In Kindergarten students will start expanding their project-based learning with the Super Kids Reading and the Singapore Math Programs.